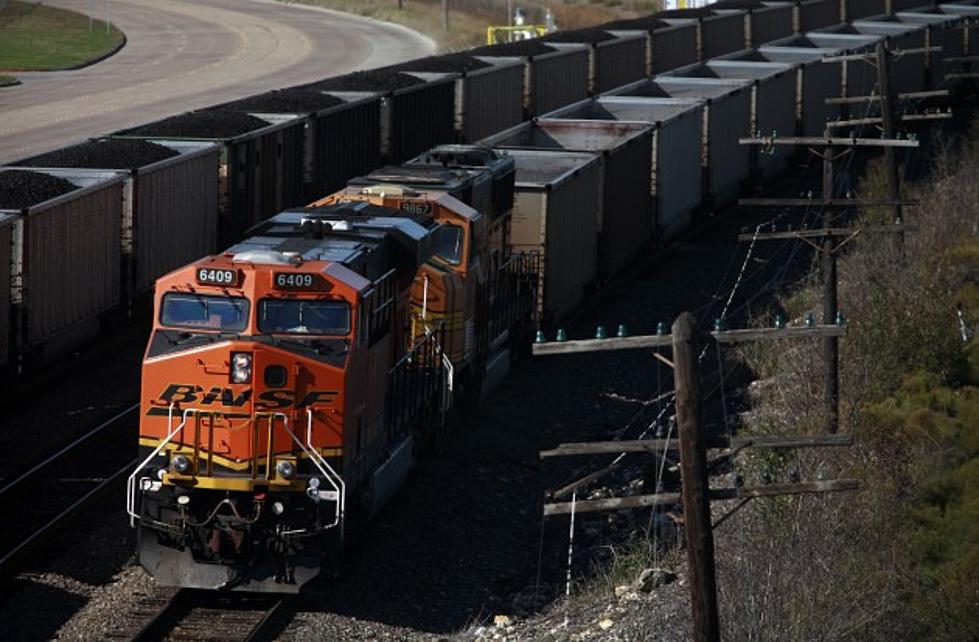 3 Trains Collide Near Highland Park School Just Outside Amarillo Injuring 4 [VIDEO]
Photo by Tom Pennington/Getty Images
There was a three train collision outside Amarillo near the Highland Park school this morning. The wreck occurred around 5am. Hazardous materials crews were deployed even though the materials did not spill.
Excel energy is currently working to fix downed power lines in the area due to the wreck. Sheriffs stated that Highland Park schools and the Tyson Fresh Meat plant should not be affected by the accident. BNSF officials are assessing the accident scene. No motor vehicles were involved, but there were four people injured and two are currently in critical condition.
UPDATE 9:30: BNSF Spokesman Joe Faust has said that an Eastbound train had stopped on the tracks and was rear-ended by another train. That caused the derailment of about 20-30 trailers. Then according to Faust a Westbound train came rolling through and crashed into the derailed cars.
"We have crews and management on scene, but as of now no hazardous material has been spilled," Faust said.