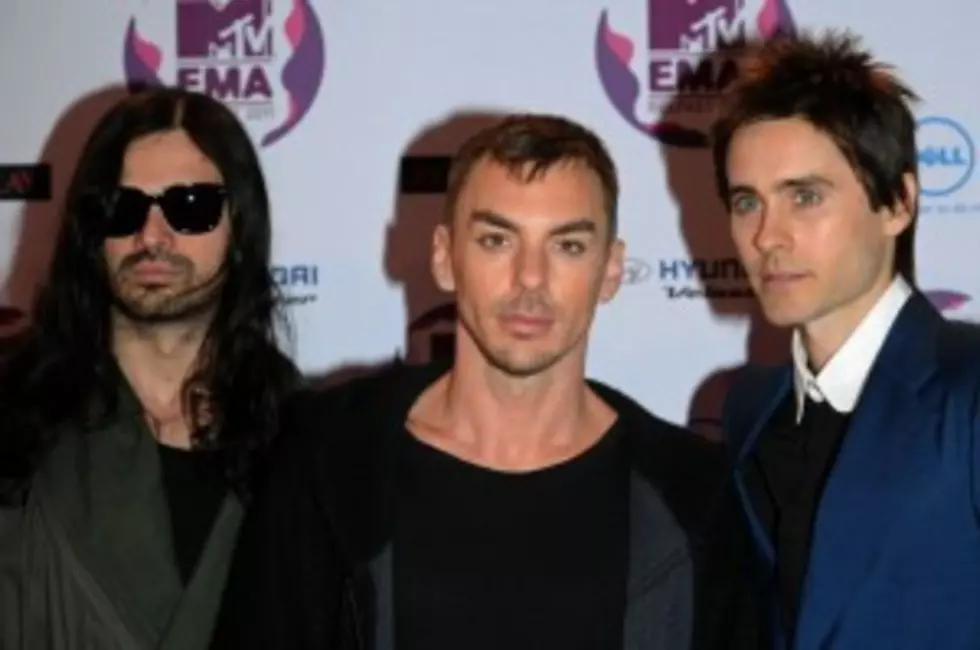 30 Seconds To Mars Enters The Guinness Book Of World Records For The Most Performances
On December 7th of this year, the rockers were honored by the Guinness people for performing the most shows in a single album cycle.  How many shows did they perform?  How bout 309 on six continents.  And they did it in just over two years.
They are not the first band to try for a world record.  Back in 2008 Fall Out Boy attempted to play on all seven continents.  Unfortunately the weather conditions  were not good enough for them to make Antarctica.  They later set a world record for most radio interviews in a 24-hr period.  They did 72 interviews in twelve hours.
30 Seconds to Mars played their 300th show at the Hammerstein Ballroom in New York City on December 7th.  After their performance, the people from the Guinness book recognized their achievement.  They then continued to play for another week to celebrate.
Front man Jared Leto wrote on his blog:
"For over two years we have traveled this miraculous planet. Pushing relentlessly over mountains and seas, exploring this earth in the most unique of ways. All the while learning about this world, and ourselves, through all of you.
"Thank you for the dreams. Thank you for the memories. And thank you for sharing this unforgettable adventure with us. It was the journey of a lifetime and we are so grateful to you all for that."