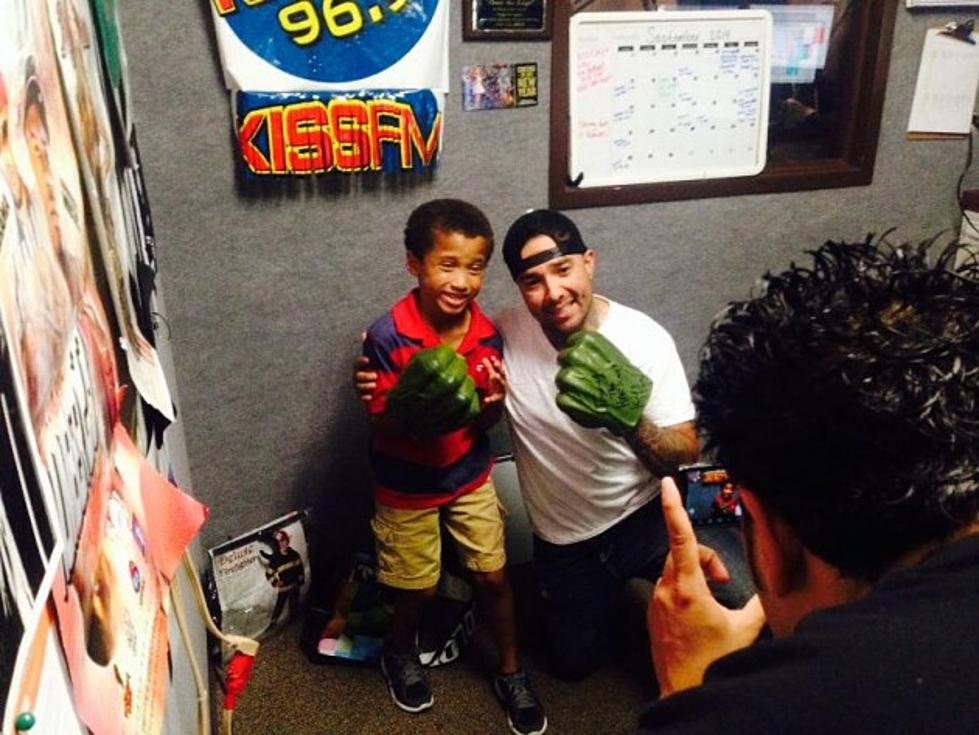 7-Year-Old Boy Bullied At School Sings Bruno Mars "When I was Your Man" [VIDEO]
Property of Kiss Fm
A 7-year-old boy who has been bullied at local Amarillo elementary school received a huge surprise when I invited him to be a special guest Dj on Kiss Fm.
Brandon has been being bullied at school. A video went viral after his mother recorded him crying because he was scared to go to school after kids have been picking on him.
I reached out to Brandon's mom and asked her if she could bring him to station so I could meet him. The face Brandon had when he came to the Kiss Fm studio was priceless and made me proud to work in radio. Many listeners called the request line to talk to Brandon and gave him inspiration and helped him build his confidence.
They shared messages letting him know that he is valuable and that he can overcome bullying. Brandon's story of being bullied touched many people's hearts, but they really fell in love with him after he sang Bruno Mars "When I Was Your Man". Brandon came to the radio-station heartbroken, but left with hundreds of new friends and a new attitude.
Before Brandon aka DJ Hulk left I gave him autographed Incredible Hulk hands to represent he can overcome anything and he has a purpose.