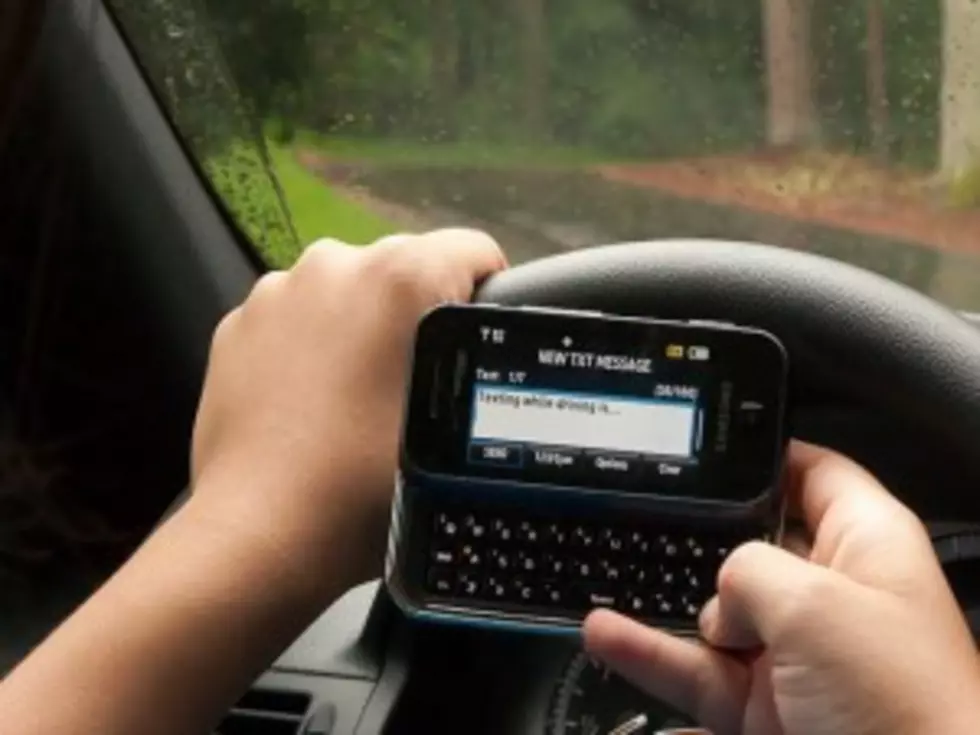 Amarillo Handheld Cell Phone Ban Goes In Place Next Week
Paul Oka, Flickr
"We all know that talking on our handheld cell phones or texting while driving is distracting, but that doesn't stop some people from continuing to do it," says Sonja Gross, community relations coordinator. "This media campaign is intended to educate our community about the dangers of handheld cell phone use while driving. We hope that once people realize the dangers involved, they will change their driving habits to help protect themselves, their families and others on the road."
Amarillo's goal with this campaign is simple – save lives by getting drivers to remember that "One Text or Call Could Wreck It All."
The ordinance goes into effect Thursday, Jan. 3, 2013. At that time, Amarillo police will begin issuing warnings. Citations will be issued starting Feb. 2 and violators could face a fine of up to $200 plus court costs.
There is an FAQ sheet, which answers many questions people have related to the ban on handheld cell phones while driving.
To schedule a guest speaker on this subject for your church, business or civic organization, please contact the Community Relations office at (806) 378-3549 or sonja.gross@amarillo.gov.