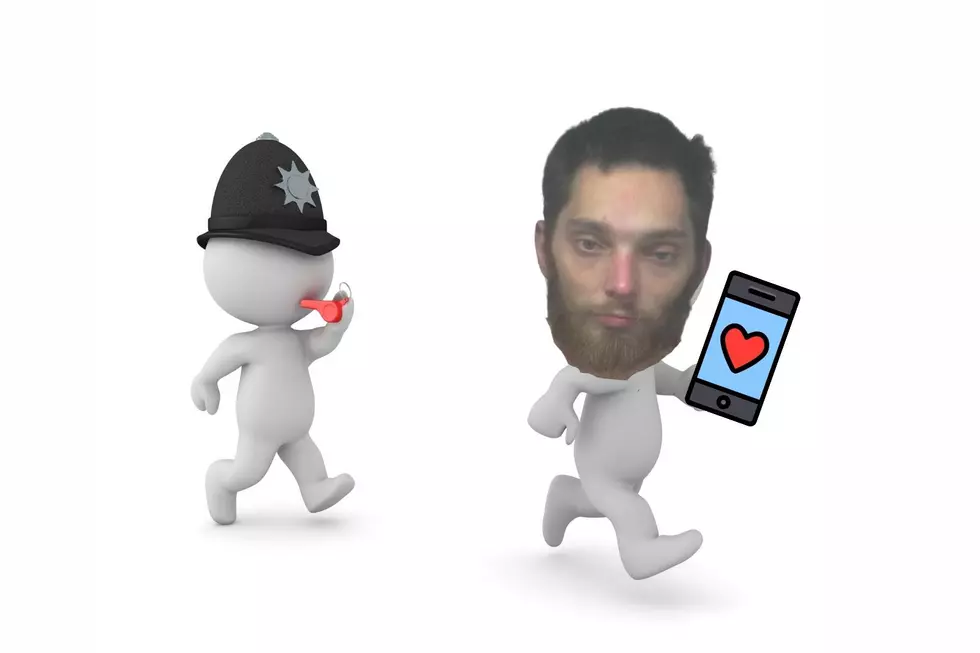 "I'd Love You Like Nobody Else" Said Amarillo Kidnapping Suspect
TSM
Everybody deserves to find love.
.....Well. Okay, maybe not everybody. I mean, yes. Maybe. I don't even know anymore.
I know I'm not making much sense. But please, humor me for a moment. Gather round while I share with you one of the most awkward tales ever told to me.
Remember the kidnapper with guns and a machete?
You know, the one who shoved a poor woman into his car and took off on a wild police chase on Monday?
And after attempting to flee on foot, failing, and being taken into custody--officers found five guns, a machete, and a sword while searching his vehicle?
Yes. That one. Joseph Tyler Putch.
The 29-year-old man was booked into Potter County Detention Center on "Aggravated Kidnapping with Bodily Injury, Evading Arrest/Detention with a Vehicle, Possession of a Controlled Substance, Unlawful Carrying of a Weapon, Possession of Drug Paraphernalia, and two local municipal warrants" as per reports.
It gets worse
Putch has had his fair share of growing legal problems over the past few years.
In August 2020, he was indicted by a Potter County Grand Jury for ten counts of possessing child pornography.
Then in August 2022, he was again indicted in Potter County for five counts of possessing child pornography.
But my friends, those previous offenses are not quite the subject of this post. Oh no.
It gets worse
Well. Maybe not worse. But all of the previous details are enough context to make what I'm about to share with you pretty awkward.
See, it started with a text message from a woman I'm close to, who shall remain unnamed.
She quickly explained that when before she began seeing her current partner earlier in the year, she had several dating profiles.
She encountered some wild folks on every platform, but I very much remember her telling me that Facebook Dating was absolutely rife with questionable options. So it really shouldn't have surprised me when she informed me that our friend, Joseph Tyler Putch had attempted to match with her on there at one point.
Well....okay. Not that big of a deal, as Amarillo is a place where everyone shares one or two mutual associations.
But, apparently she had thought his bio, or intro, was so out-of-the-norm and odd that she went ahead and screenshot. And when she sent that screenshot to me, I immediately ducked my head and groaned.
And no, I'm not shaming him
Before you write this post off as a lurid tabloid style "look at this thing!", bear with me....I have a real point to make here.
There's a part of me that feels sorry for Mr. Putch. Well, let me take that back.
It's clear that the man has some serious, unresolved emotional problems that have helped to steer him to the path he's on right now. Well adjusted people do not have back-to-back indictments for possessing child pornography, nor do they engage in kidnappings or wild police chases with a litany of weapons in their vehicle. Well adjusted people do not have dating profiles that read like his.
Something happened in that man's youth that damaged him. And while his choices to engage in incredibly illegal behaviors are his and his alone.....it makes me stop and think about my own two young children.
When I go to wake them up for school here in a few moments, I'll remind them of how much they are loved. And I'll remind them of their worth. And I'll also remind them to obey the dang law.
Those seeking behavioral health and family services assistance can contact the Texas Panhandle Centers Crisis Hotline at 1-800-692-4039, the Family Support Services of Amarillo at 1-806-374-5433, or the Suicide and Crisis Lifeline at 988.
The Spiciest Jason Collier Memes On One Year Anniversary
For the one year anniversary of former Stinnett police chief Jason Collier's rise to the top of the headlines, we take a look back at the spiciest memes.
Wild, Weird, & Outright Odd Crimes of the Texas Panhandle in 2022
There's some strange things that happen here in the Texas Panhandle. And we do mean strange.
If you need a few examples....keep scrollin' to see some of the wild, weird, and flat out odd things that our local hellions have gotten themselves into this year....so far.