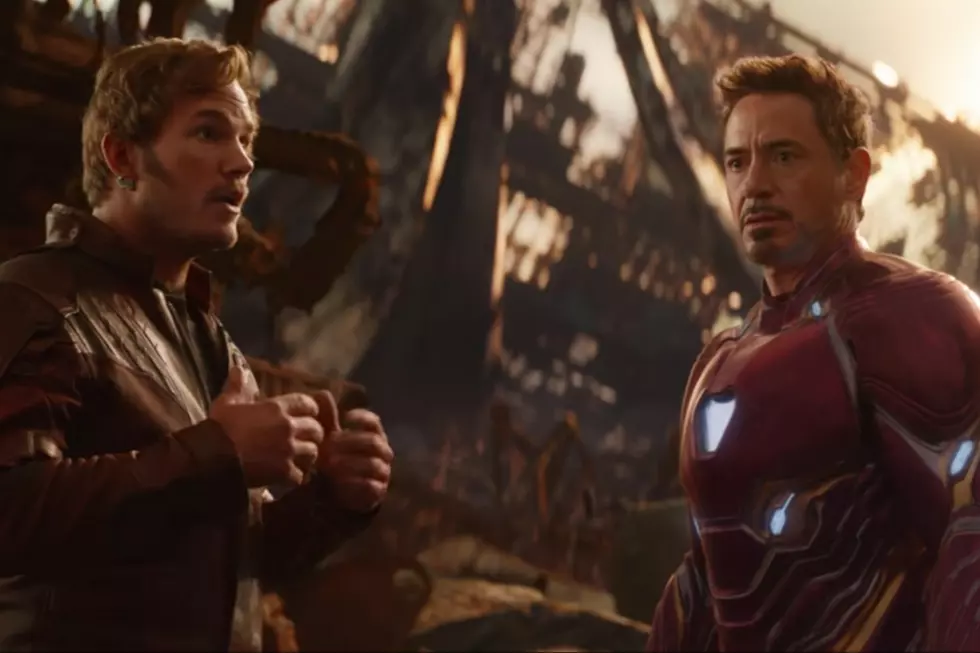 Twitter Reviews 'Avengers: Infinity War': 'I. Am. Shook.'
Walt Disney Studios
The reviews are in, and they're all raves.
Avengers: Infinity War premiered on Monday night (April 24) just days before its official release date, and social media reactions have quickly begun to pour in. The consensus? It's one of Marvel's best efforts to date.
"Avengers: Infinity War blew my mind. I have never left a film this awestruck. Ever. Thanos is a force of Nature. Thor is the MVP. Marvel Studios lays down the Infinity Gauntlet with this one," tweeted Heroic Hollywood's executive editor, Nate Brail. ESPN's Kelley Carter, meanwhile, was more to the point:  "I. Am. Shook," she wrote plainly, apparently at a loss for words.
The film marks the third in Marvel's Avengers franchise, and sees the MCU superheroes joining forces after the events of Captain America: Civil War tore the Avengers apart. Robert Downey Jr. (Iron Man), Chris Hemsworth (Thor), Mark Ruffalo (Hulk), Chris Evans (Steve Rogers/Captain America), Benedict Cumberbatch (Doctor Strange), Tom Holland (Spiderman), and Chadwick Boseman (Black Panther) are all among the stars.
Avengers: Infinity War is set for theatrical release on Friday, April 27. See more reactions below.
'Avenger's Infinity War': See Photos from the Premiere