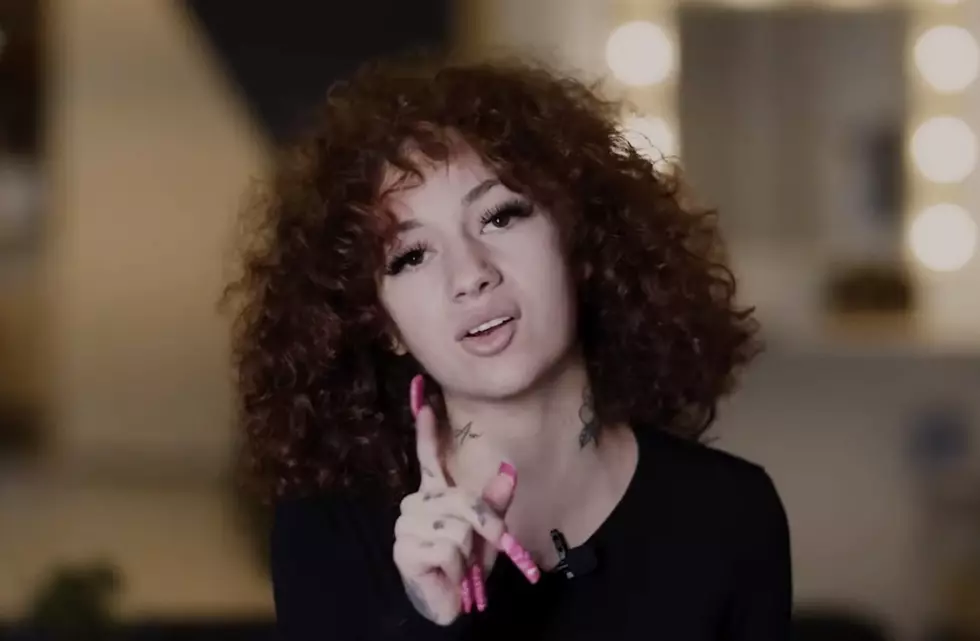 Bhad Bhabie Says She Hates 'Cash Me Outside' Memes Because "That's Not Me"
YouTube
Bhad Bhabie (real name Danielle Bregoli) revealed that she actually hates the phrase that made her famous.
Bhabie was 13 years old when she appeared on the Dr. Phil show and uttered the phrase that would become an instant meme while simultaneously jumpstarting her career. Earlier this week, Bhabie confessed just how much she actually hates the meme that made her famous.
My problem with the meme was always that people only got to see half the story. For years I didn't even want to talk about it. People would say it and I would just be like, 'Okay yeah, whatever.'
As the old saying goes, you never get a second chance to make a first impression and Bhabie's 2016 appearance on Dr. Phil has followed her for the last five years now.
As she celebrates her 18th birthday, she's ready to move on from the catchphrase and "shed the image of being a wild a disrespectful 13-year old."
That meme made it seem like I was an evil, hateful girl. That's why I hate it so much because that's not me… Y'all can't judge somebody's whole life off of a 30-second clip… I always wanted people to know me for me.
She also revealed that the clip we saw wasn't even how the conversation really went down. The audio clip we saw on the show was allegedly doctored to make her seem even more troubled and "street" than she actually was.
You can tell by her tone that there is definitely some bad blood between Bregoli and Dr. Phil, but she does go on to say that she isn't embarrassed at who she was on the show, but that she's grown from it. She also admitted that at the time she was young and "didn't know a different way" to handle her pent-up anger.
Another revelation that Bhabie shared was that she didn't even know about the meme until 6 months after it exploded across the internet due to the fact that she was immediately shipped off to the now-controversial camp after the show.
Once she left the 6-month program, she says the meme was everywhere. People thought it was funny, but Bregoli wasn't laughing. She did admit that it brought her fame, but the "cash me outside" catchphrase was quite the double-edged sword.
As a matter of fact, Bhabie says it's time for her to let the catchphrase go as she alludes to someone else "owning" it which may be connected with the news that she sold it in the midst of the NFT craze.
Check out her entire interview in the video clip above.
How to Lose a Cajun in 10 Days