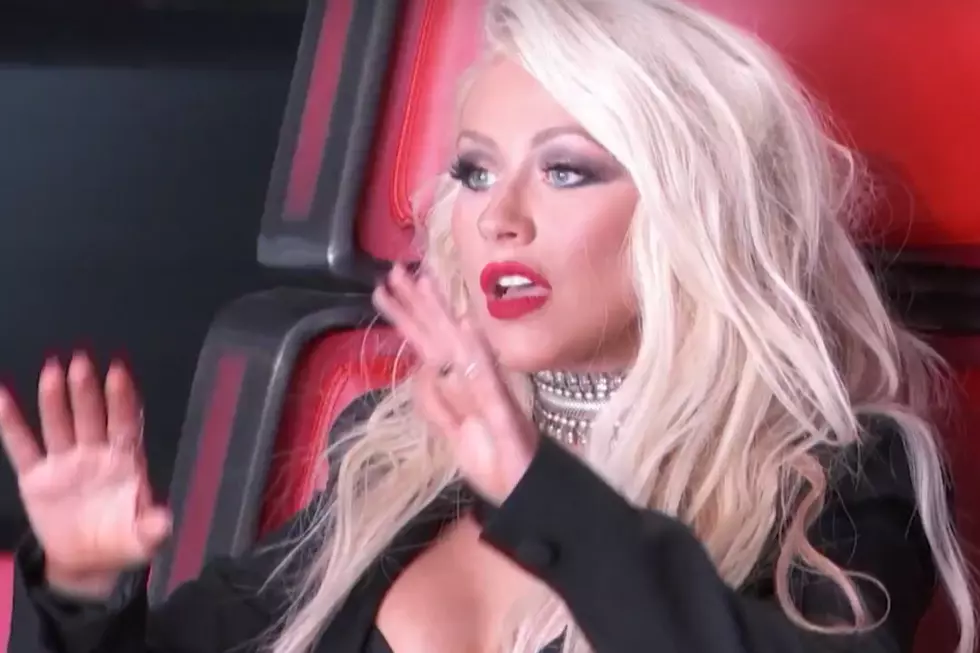 Christina Aguilera Loses It After 'The Voice' Names Its Newest Winner
YouTube
Alisan Porter, who got her first taste of fame 25 years ago as the star of Curly Sue, beat out Adam Wakefield to take the competition show's crown. And as soon as host Carson Daly makes the announcement in the clip above, Christina goes nuts, rushes the stage and unleashes the type of scream that could compete with a bullhorn.
Porter has been a favorite to win the competition since she sang "Blue Bayou" at her blind audition in February. The mother of two shared her journey of finding sobriety and love on the show, and told People now that she's won, she's ready to embrace her life's next chapter.
"I have retired Curly Sue, she is dead! I am now the girl who won The Voice," she said. "I would like you all to know. I've waited 30 something years for that! She's dead!"
Only hours before her win, People posted an interview with Aguilera in which she sang Porter's praises, and explained her thrill in being part of the singer's history.
"She's the essence of such poise and presence as a strong female on this show who's killing it as a mom," Porter's coach said. "I get very excited when I see females on this show and around because it's very much a boys' club."
"We connect on so many levels," Porter added. "Women who want to make a difference, mothers, singers, we love the same shoes. Just little stuff like that. But then the bigger things. I adore her because she was 100 percent real with me at all times. She didn't put a wall up."
Do you think Porter deserved the win, or were you rooting for Wakefield? Share your thoughts in the comments.
Look Back at The Voice, X Factor and American Idol Winners Through The Years: