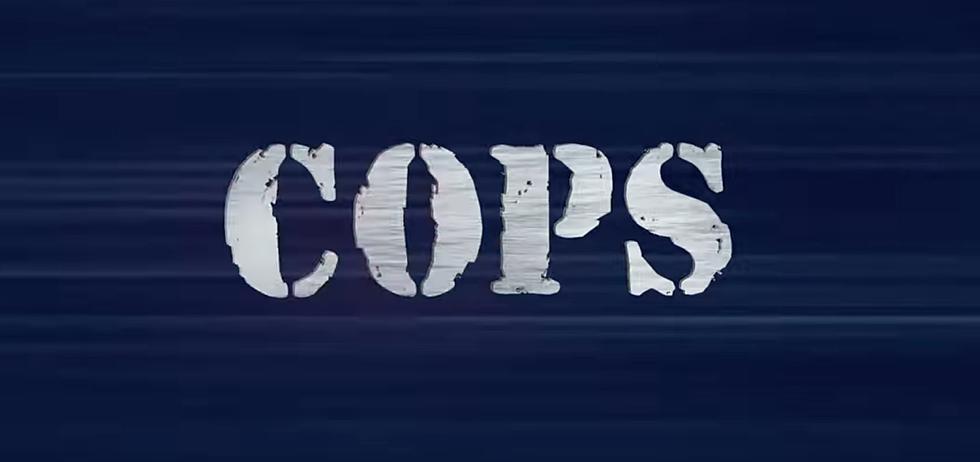 Don't Get Too Excited if You See a COPS Crew Filming in Texas
COPSTV via YouTube
Enter your number to get our free mobile app
News came out that COPS is back in production. While this is good news for fans of the reality show, it isn't good news for fans in the U.S.
Earlier this year, we found out that both COPS and Live PD were being canceled. At that time, you were still able to find episodes and clips on YouTube.
So if you eventually see a crew from the show, don't get too excited. You won't see what they film.
I'm sure there are ways you could still watch the show that involves the process of setting up VPNs, signing up for streaming services, and so on; but that sounds like a lot of work.
If you want a more simple way to scratch your "COPS itch," the official YouTube channel is still up and active. You can find it here, and it still has a massive library of clips.
The A&E official YouTube channel still has playlists and videos from Live PD. You can find it here. Just know that it takes a little digging to find the clips from Live PD. They're buried among clips from all of A&E's other shows.
Again, YouTube to the rescue...if you're into those shows.
Personally, other than a couple of clips of lovable drunks being a little silly and being sent on their way, I don't miss the shows. Never really was much of a fan.
If you missed it earlier this year, we did some digging and came up with some COPS clips from Amarillo. You can check out the list here.
How long it takes to binge 'The Office,' 'Game of Thrones,' and 50 other famous TV shows