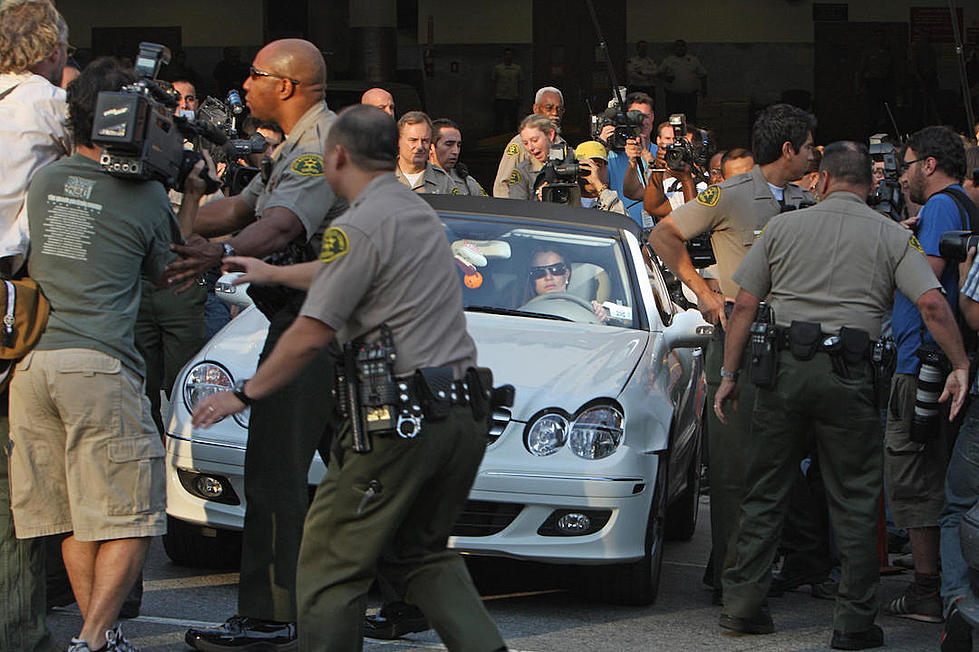 Fanmade Britney Spears Documentary Chronicles Superstar's Tumultous Relationship with Fame
Robyn Beck, AFP/Getty Images
When it comes to seeing the "real" side of Britney Spears, nothing comes quite as close, officially speaking, as her 2008 documentary For The Record, an introspective and occasionally deeply upsetting ("I'm sad") glimpse into the superstar's world amid the paparazzi-filled chaos of the late '00s.
Those days are now nearly a decade in the past — and, as we can plainly see today, the pop icon is truly living in all her Glory, looking happier and healthier than ever while performing in Las Vegas, promoting her latest studio album and enjoying her life as a self-proclaimed "boring mom."
In a newly released fanmade documentary by William Rebein (@partylikeits07) called Miss American Dream, interviews, performances and paparazzi footage from the entire span of Britney's time in the spotlight are all compiled into a career retrospective from the public's perspective.
While diehards might have already seen most (or maybe even all!) of what's included, there's plenty still to discover from the vaults for casual fans and/or relatively new recruits who might not have been as plugged into the Blackout Living Legend's early interviews.
Miss American Dream offers a glimpse at the media's obsession with Britney's personal life from the get-go — from constant prying about when she planned to lose her virginity to chastising her for acting too provocatively (think of the children!) to those high-speed paparazzi chases in 2007. Happily (spoiler alert!), the compilation lands in 2016, featuring footage from just weeks ago of her truly banner year full of Glory performances — and all those super dorky Instagram home videos.
With time, we tend to forget just how grim things got, and how ruthless and invasive it all became. This is a reminder that Britney's true story is one of resilience and triumph in an industry that has, traditionally, led similarly larger-than-life superstars down a much darker road. People can take away everything, but they can never take your truth. But the question is...can you handle hers?
Sit back, relax and get back in the zone up top.
Britney Spears Through the Years: