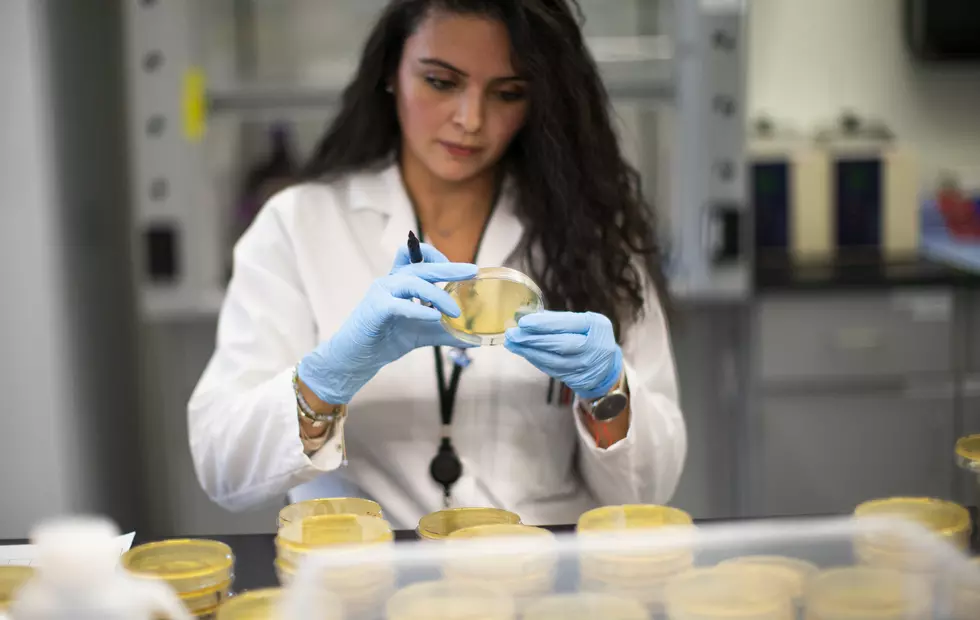 Find Out If You've Had COVID-19 For Free
Kena Betancur, Getty Images
I've talked to quite a number of people who think they've already had COVID-19. Why not be 100 percent sure, especially if it's free.
There are a lot of people who think they've already had COVID-19 (some twice). I'm not really sure why you wouldn't want to find out or not, because if you did, well, that would be a heck of a relief. Sure, some people say you can get it more than once, but to know you have antibodies certainly would mean that you're much less likely to get it again. You actually could be doing things right now that you didn't think you could do.
Let me take this one step further. If there's one good thing that's come out of this pandemic it's that many people have used this opportunity to show a little more love for their friends, family and neighbors. What if I told you that you could do something great for your community AND find out if you've had COVID-19? Yup, some of you know where I'm going with this.
If you didn't know, when you give blood, our local Vitalent tests your blood for antibodies for free. It costs you nothing and you're doing something awesome. I've been in there recently and they're running a very sterile, very safe environment. It costs you nothing, and you're giving everything.
Right now as the pandemic wanes, those surgeries that were being put off will go back on schedule, and there's always a need when it comes to emergencies. Simply put, I don't think we ever have enough blood supply here and your donation could really help out.
Don't be in doubt anymore. Give blood and find out if you had COVID-19 (and things like your blood pressure, iron and more). Make an appointment to donate blood by calling 877-258-4825.
READ MORE: Inspiring Stories From the Coronavirus Pandemic
How can I stay safe while grocery shopping? And answers to 24 other coronavirus questions