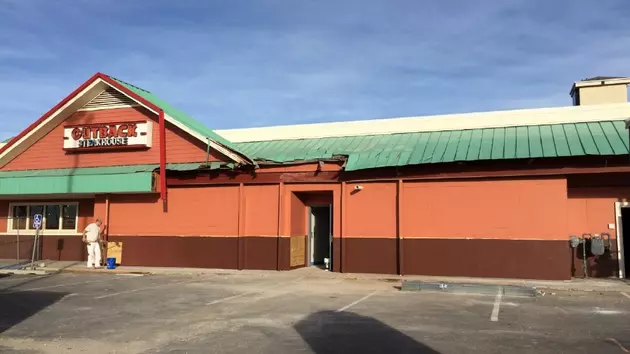 Good News! Amarillo Outback Reopening Ahead of Schedule
ABC 7 News
The Amarillo Outback Steakhouse will reopen on December 11th after a semi crashed into the restaurant less than one month ago.
On November 28th, a semi crashed into Outback Steakhouse in Amarillo due to the icy road conditions. Thankfully, the driver and passenger sustained only minor injuries and nobody inside was harmed.
Outback began construction on the inside of the building and predicted that they would reopen on December 14th. Perhaps it was a Christmas miracle, but Outback will reopen today, December 11th, three days ahead of schedule.
The restaurant will still have a ribbon cutting on Monday, December 14th, at 11 a.m. to celebrate the reopening. They will finish exterior construction in 2016, when they do a complete remodel.
While the construction was going on, Outback paid their employees 100% of their regular pay, despite the fact that the restaurant was closed. An Amarillo church also started a GoFundMe page to raise money for the employees while they were out of work.
Outback will be open tonight from 4 p.m. until 11 p.m. and have regular weekend hours.