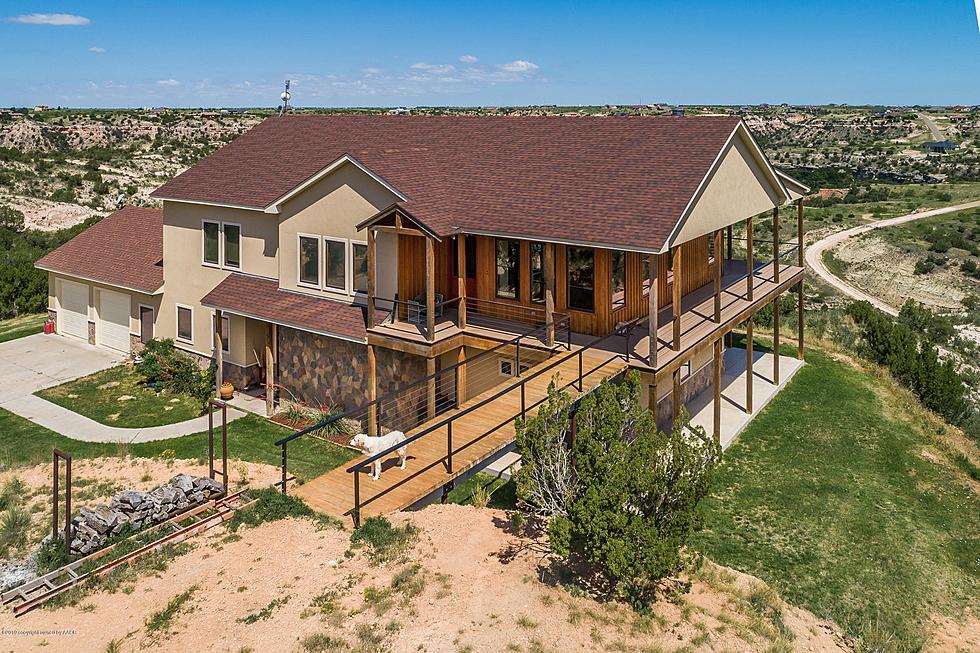 Here's What Kanye's Child Support Payment Gets You In Amarillo
Keller Williams - Connie Taylor Group
The saga is finally over. Kim Kardashian and Kanye West are officially divorced, settlements have been hammered out, custody over the children is laid out, and so is the child support Kanye owes.
That number is a pretty staggering number, as the court ordered Ye to pay up $200,000 PER MONTH. Let's do the math on that. $200K multiplied by 12 months gives us a nice round number of $2.4 MILLION per year.
Now, we all know that child support is supposed to go to things like helping cover basic living expenses for them. Clothes, activities, food, etc. But $200,000 a month? Tell you what, there's a whole lot I can do with that kind of money per month and still make sure my kids are well taken care of.
So I thought it would be an interesting exercise to see what $2.4 million in child support could get the "kids" in Amarillo. Let's just say it goes a lot further than it does in L.A. or somewhere similar.
Let's start with the home you're all going to be living in.
With $2.4 million as your budget for the year, you could think something a bit "smaller" and still leave yourself just shy of a million left with this humble abode:
This little 4 bed/4 bath pad will give you and the kids plenty of room to move around with its 5,285 square feet. Lush landscaping with mature trees gives you a bit of a privacy feel. My guess is you could probably work on the price a bit and get it to around $1.35-1.4 million to save yourself a little coin.
Now if you're looking to go lavish and blow nearly your entire year of child support in one shot, here's where you need to move the family:
This beautiful place on Willow Bridge comes with 4 bedrooms, 6 bathrooms, and a MASSIVE amount of space. We're talking about nearly 7,000 square feet. Chances are, you could fit your current home in this one at least three times.
It comes complete with its own pond, marble flooring in the master bathroom, and so much more. All of this could be yours for just under $2 million.
Now that you know where you and the kids will be living, it's time to think about how you'll look driving around town. Well seeing as you've got kids, you're gonna need some space, but with $200,000 a month coming in, you don't want to be driving around in a minivan. How about something like this:
This beauty is right here in Amarillo and waiting for you with a price tag under $100k. I know, it's a drop in the bucket right? Still more than enough leftover to splurge with.
It's been a busy day for you. Between buying a new house and car, you've worked up quite the appetite. I think it's high time you treat yourself and the kids to a nice, expensive meal at The Metropolitan. No need to worry about the price tag right? Get yourself that Akaushi Bone-In Strip. Heck, get one to take home as well. All I know is you can get anything on this menu and eat like the royalty you've become.
LOOK: $3.6 Million Luxury Home in Amarillo, Texas
This decadent home is up for sale with a listing price of $3.6 million. Located at This 9,000 square foot home has 5 bedrooms and 6 bathrooms and has an array of incredible luxury amenities throughout the home.
2020s Most Expensive Amarillo Home