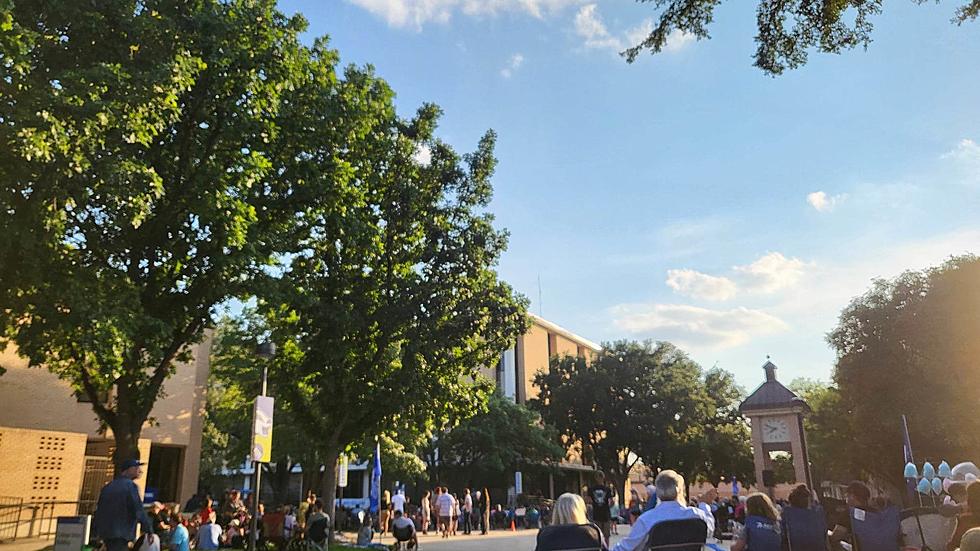 Why You Need To Go Experience Amarillo's Surprising Love For Jazz
Charlie Hardin
When people think about Amarillo, Texas (from the outside looking in), they all think the same things. Cowboy hats. Cattle. Half-buried cars out in the middle of a field somewhere covered in graffiti. I know, because I was once like that.
I never thought in a million years that Amarillo would actually have a very healthy love for jazz. That's what I get for thinking.
June Jazz - Put It On Your Calendar
I've kicked around the idea of going, and it just hasn't ever panned out. For one reason or another, I have missed out on June Jazz every year that I've been here. This year, with the help of some friends, I finally got to make the trip.
I was shocked at how far I had to walk thanks to the lack of parking near the event. I was even more shocked at how far back I had to sit, thanks to the crowd getting there well in advance.
I honestly didn't think this was going to be that big of a deal. I was wrong. Mark the date. Those three words don't go together, from me, very often.
What I expected to be just some middle-aged folks coming up with an excuse to play jazz, actually turned out to be a really good time. I know what assuming does, and yes, I'm currently in the throes of it at the moment.
Why You Need To Go To June Jazz
There's a lot of people there. It's a big, big crowd. This is a good opportunity to catch up with people you haven't seen in a while and don't want to be bothered to try and remember to call.
The music was fantastic. There were a couple of spots in the set where I personally wished they would just hurry along and get to the next piece, but I'm an over-opinionated whippersnapper. What do I know?
It's free. That's the big reason. The weather was great for it last night. Not too hot, and the rain held off. It's a free evening out with the family, and there were tons of families there.
25 Famous Painters, Authors, Singers, Songwriters From Tx Panhandle and Plains
25 of the biggest names who have called the panhandle and plains home at one point; from Amarillo to Lubbock, and everywhere between.
DID YOU KNOW?: These Famous People Are From Amarillo
These Amarillo natives have each gained some fame to their name. Take a look and see if you recognize them. If you don't, then keep on reading to learn a little more about these 806 success stories.