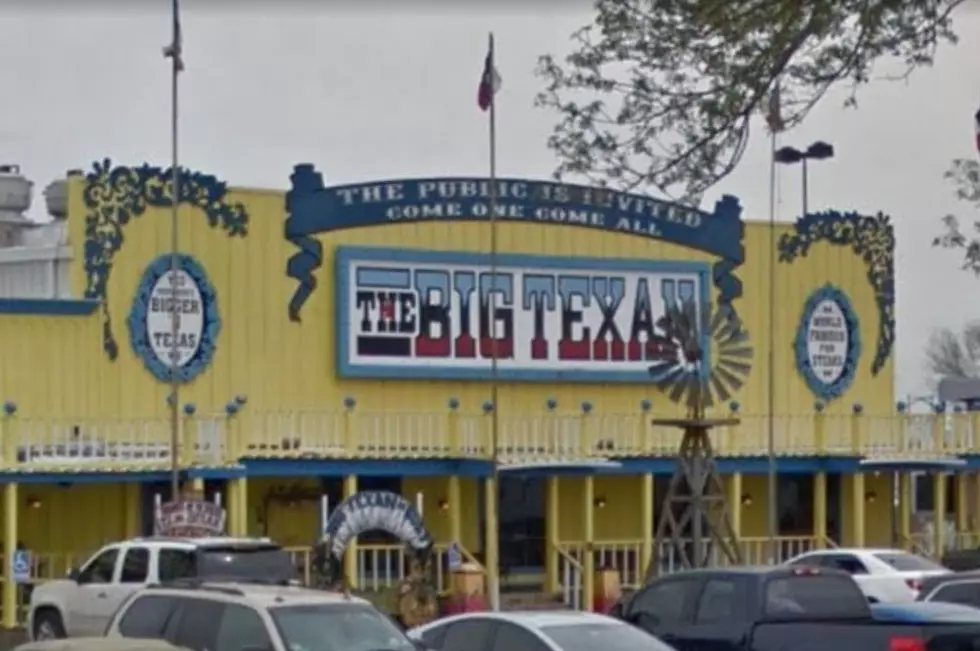 Amarillo Steak Challenge is Not a Challenge for All
Google Maps
I have always thought I could handle that 72 oz. steak challenge at the Big Texan. Really if you catch me on the right day there is no stopping me. I just have never been able to put my money where my mouth is.
You know I never wanted to be out the money just in case. That is really what has stopped me. That and the possibility of having an actual heart attack eating all of that food in one sitting. That can't be healthy.
There have been thousands who have tried and succeeded. Some people even like to do stuff like this for a living. Kudos for them having the heart and the stomach for all of this.
I have been searching through the records of all the people who have tried this. The youngest who has tried and succeeded was just fourteen years old. You know when eating a meal like this wouldn't hurt you. He still has the metabolism.
The oldest person to win? We had a couple of seventy-year-olds win over the years. I really want to know their secret. I can't imagine their metabolism was much help.
There have been countless TV Shows and celebrities trying their hand at the challenge.
The one I am in most awe over was Molly Schuyler. I was actually in the Big Texan parking lot that day.
I was playing football for Blondes vs. Brunettes to help put an end to Alzheimer's We decided to go out as a team and watch this food challenge. Not only was Molly going to try to eat three of the meals, but she was also competing against teams of two that were just trying to eat one.
I thought there was no way she was going to be able to pull this off. That is 216 oz of steak. On top of the other things, she had to eat. The other teams were splitting the meal. But let me tell you she was a beast.
She finished all three of the meals in twenty minutes. It wasn't pretty. She is not someone I would want to go out and have a fancy dinner with. Her ability though is amazing.
There have been over 90,000 who have tried to beat the challenge. A little over 10,000 of them have succeeded over the year. You can find all the winners HERE.
New in 2022: All The Restaurants That Have Opened in Amarillo So Far!
We love all the new places for drinks and food! There seems to be so many that we can't keep track of it all so we've made a list and we're adding to it as we go along! Be sure to see what other new places have been featured when you can
Amarillo's Restaurant Closings in 2022
We hated to see these places go!
Google Answers the Top 10 Questions About Amarillo
I love Google. It can literally answer ANYTHING you need it to answer. Whether it's right or wrong is a totally different question.
Recently, I found myself wondering about something and went to Google. And that's when I started noticing the "people also asked..." section and BOY...Some of them made perfect sense, some of them were interesting, and one of them was downright baffling...and it was a top 10 question which is even more absurd.
So let's see what we've got. Here's the top 10 questions as asked to Google about Amarillo.