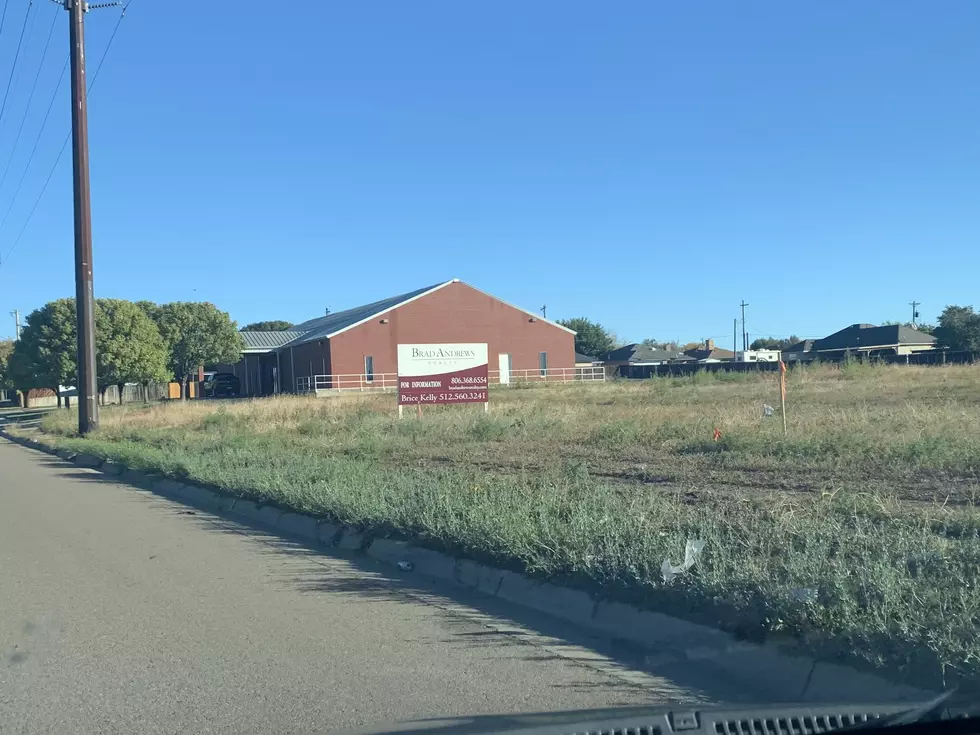 Another Mystery Location in Amarillo We Need to Have Solved
credit: Melissa Bartlett, TSM
I got a phone call the other morning wanting to figure out what was going in at a location here in Amarillo. So me doing my best investigation drove out to the area in question. There has to be answers.
I think I ended up with more questions. The area in question is 58th and Georgia. There is a Walmart Neighborhood Market. There is a Pak A Sak. Of course, there has to be a Toot n Totum too. Don't leave them out of the talk.
So with as many businesses that are there right now, there is room for a lot of growth. There is a corner that has nothing right now.
There is an area between Pak-A-Sak and Anytime Fitness. What is it going to be?
There is a sold sign on the property. So there are plans for the area.
Then there is the empty corner lot. The only corner without something. One corner has the Walmart Neighborhood Mart, one has the Pak-A-Sak and the other is the Toot n Totum. This corner is pretty empty. Except for a sign.
Earlier it has another sign. An important one. A sold sign.
What are the plans for that area? It's great real estate right there. Heck, that whole area is.
Oh, but wait there is more. How about this area on the other side of the Toot n Totum? They are already building something there? What is it?
I did do some checking on Facebook. Besides the phone call I received asking about it others are wondering too. I have seen a few posts pop up recently on Facebook. Here are the answers that were thrown out.
In the location by the Toot n Totum the talk has been that it will be a Domino's Pizza. OK, but that is not all. It looks like that location really is growing. Good news for Amarillo.
There is supposed to be a Mcdonald's, a Joe Taco, and a Chick-fil-A also all in that area. Can we say that Amarillo certainly is booming? We will keep an eye out for more places coming to Amarillo.
LOOK: All The New Businesses Opening Up in Amarillo (2022)
We love to see doors opening here in Amarillo. There's plenty of new restaurants, but have you noticed all the other new businesses popping up around town?
No?
Buckle up, let's dive into all the new places in Amarillo for 2022
New in 2022: All The Restaurants That Have Opened in Amarillo So Far!
We love all the new places for drinks and food! There seems to be so many that we can't keep track of it all so we've made a list and we're adding to it as we go along! Be sure to see what other new places have been featured when you can
Amarillo's Restaurant Closings in 2022
We hated to see these places go!