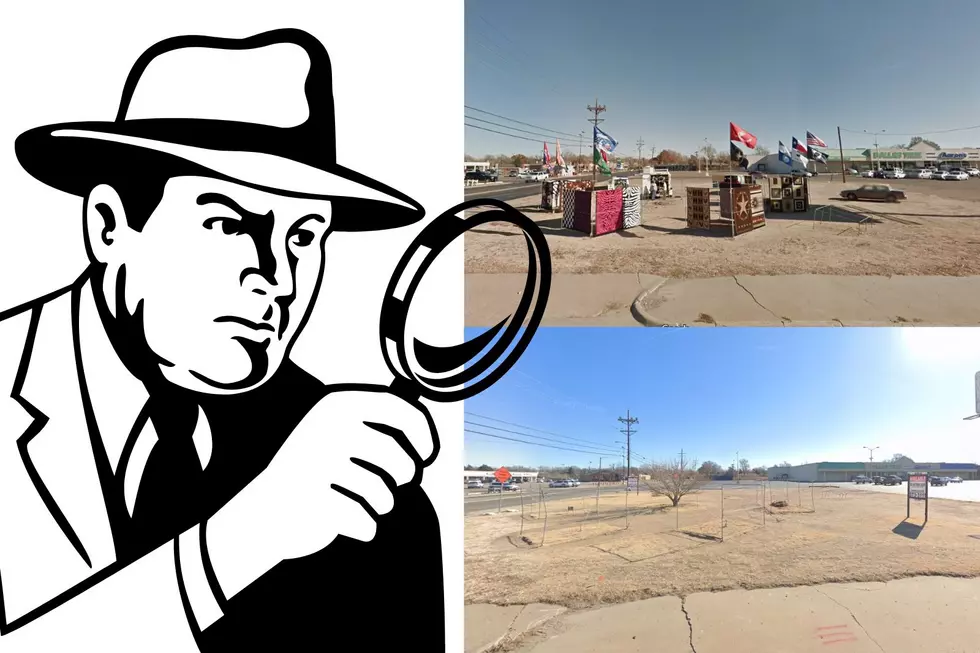 What Happened to the Amarillo Rug Guy on Georgia?
Google Maps
The area around 34th and Georgia is growing and changing, and some things that seemed permanent aren't anymore.
A brand new Toot n Totum was built and several buildings were torn down.  A new chicken place is going up by that Toot n Totum. The shopping strip was finally torn down after the fire that destroyed most of it years ago.  Scooter's Coffee is now being built on the corner of 34th and Georgia catty-corner from Toot n Totum.
That Scooter's Coffee was where the Rug Guy called home.  He set up his rugs and flags in that corner for decades.  You knew when you drove by that spot you could always stop for a really cool rug or flag.
However, the Rug Guy is gone.  Where is the Rug Guy?
Someone had posted the same question on Reddit, and there were a few answers.
When I saw that answer I was excited, but when I drove by this past weekend in hopes he would be there, the Rug Guy was not down the street from the corner of 34th and Georgia.
I also ran across a post on Facebook saying that he was now located on Soncy in the parking lot of Mattress Firm close to Kohls.  However, I was in that area this weekend and didn't see him.
Where did the rug guy go?  Did he close forever or is he randomly popping up all over Amarillo?
Hopefully, I'll spot him one of these days and go buy something.  I think we all need to go and support the Rug Guy.  He had that spot forever, and then he lost it.
If you happen to see him, let us know.
The Missing 18 People From the Texas Panhandle
These are the 18 people from the Amarillo area who have gone missing and have not yet been found. The cases are listed from most recent to oldest. Please take a look and see if you recognize any faces. Any information is helpful for investigators and the families missing them.
If you know anything about the following missing people, please call Amarillo Police Department at
(806) 378-3038
You may make an anonymous tip
.
Weird Signs On Coulter
LOOK: The Enigmatic Art Oddity of Cookie Time
This quirky and whimsical place is tucked away behind a fence off US-287N and Cherry Street. While it may seem like a head-scratcher at first, you'll soon find yourself drawn to the unique and memorable displays at Cookie Time.