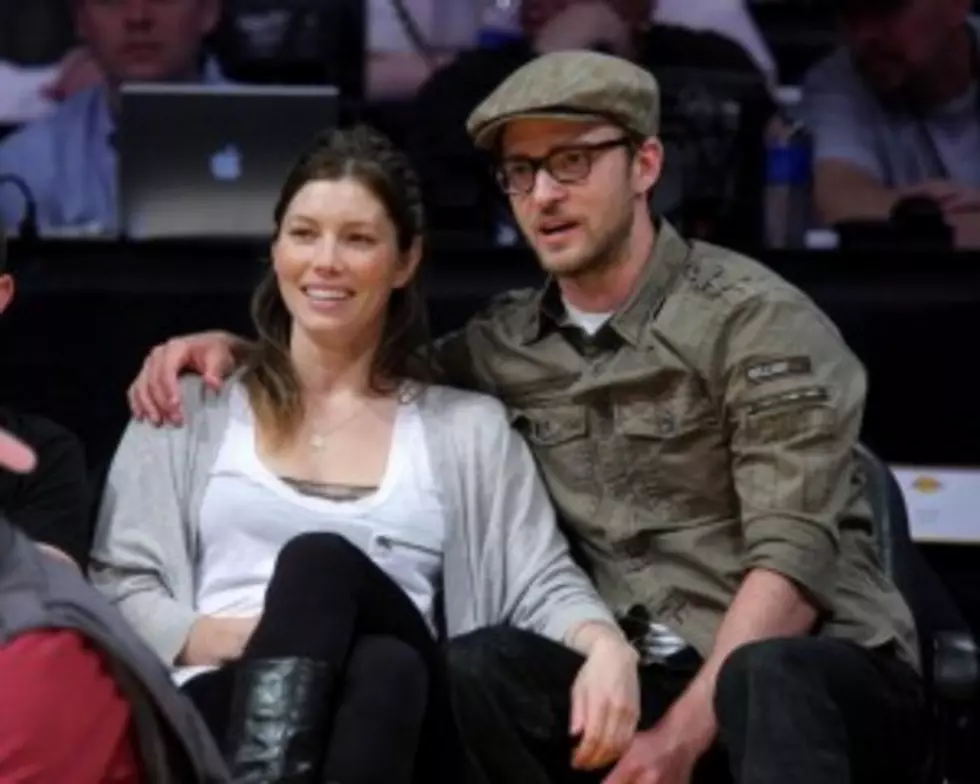 Justin Timberlake And Jessica Biel Are Engaged! Probably.
What a glorious announcement for a Wednesday!  US Magazine says that Justin Timberlake and Jessica Biel are getting married, to each other!  It's a story of triumph, heartache, sorrow, love, happiness and maybe even a few prescription pills.
Justin & Jessica started dating back in 2007, a few months after they got together, rumors of him cheating started.  That went on for years, 4 years as a matter of fact, the entire time they dated.
Earlier this year, they split up, but now they are back together.  And now, either I'm crazy, or I'm hearing wedding bells!  Hopefully it's wedding bells and these sounds aren't just popping up in my head. (US Mag)
Timberlake popped the question to Biel (last week) in the mountains of Jackson, Wyoming. "Justin knows how much she loves snowboarding and the mountains, so it was the perfect place," one insider explains.
Another Timberlake insider adds that he's "never been happier" with the New Year's Eve actress. "He knew it was the right time to propose."
He also knew that he was stupid as all hell for cheating on such a hot girl!  WTF was he thinking?  When you find the world's greatest roller coaster, you don't ride it once then toss it aside.  You ride it, get back in line, and ride it again, then repeat the process till your sick because you had to eat funnel cake for some reason.
Either way, big ups to US Magazine for hooking it up on the details of this gruesome twosome!