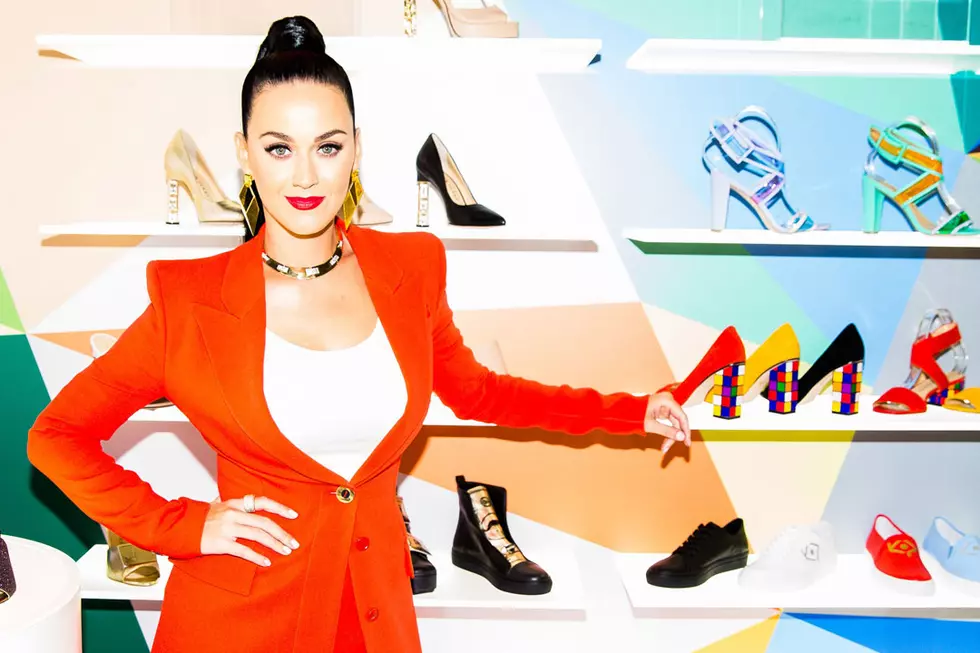 Katy Perry to Release Debut Shoe Collection
Rony Alwin
From pop star to perfume mogul to makeup maven, it seems Katy Perry's career trajectory knows no boundaries. Next up on Katy's checklist? A line of shoes, set to launch in the spring of 2017.
Women's Wear Daily reports that the "Rise" singer is teaming up with Global Brands Group on a collection of footwear to include sandals, sneakers, stilletos, pump heels and more "designed to reflect Perry's bold, colorful personal style."
"It's been a creative goal of mine to be a real contributor in the affordable fashion space," Perry, whose line will feature lucite heels, floral prints and vinyl designs, told WWD.
"Launching a footwear collection felt like a natural first step for me. After years of investigating and researching partnerships to find the right fit for the debut of my line, I found that Global Brands most resonated with my artistic ideas. They understand my vision, my eye for detail, and have the international reach and resources to bring my canvas of ideas to life," Perry added.
With Global Brands Group, Perry's shoes will be in good hands: The company works with a number of celebrity licensed brands, including JLo by Jennifer Lopez, David Beckham and Rachel Zoe Footwear.
Though Katy Perry Footwear will be the music star's first foray into fashion, Perry is no stranger to launching successful products.
In 2010, she debuted her first fragrance, Purr by Katy Perry, with Nordstrom, and has since launched five follow-up perfumes: Meow, Killer Queen, Royal Revolution, Mad Potion and Mad Love.
In April, the pop star teamed up with CoverGirl on her first makeup line, the Katy Kat Collection, named for her fans.
See Katy's announcement about her shoe line, as well as a preview of one of her designs, below.
Cover Story: Every Katy Perry Album and Single Artwork Ever