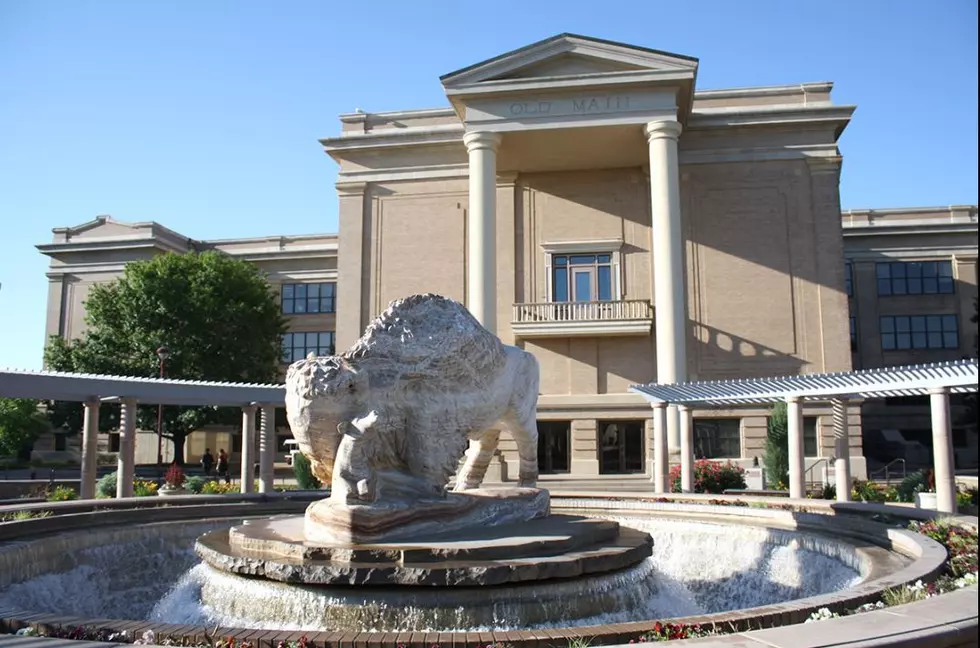 Marble and the West Texas A&M Buffalo a Record Waiting to Happen
West Texas A & M University
If you grew up in Canyon or attended West Texas A&M University you probably know the way around the campus with your eyes shut. One of the central areas you visited was the Pedestrian Mall on campus.
Every incoming freshman probably took their first photo here in front of that massive buffalo. The pride of WTAMU. The marble buffalo that is waiting for you.
The story behind this sculpture is fascinating. The marble that they used to carve out the famous WT Buffalo was 72,000 pounds when it was brought in to turn into the buffalo we know and love today. This was the largest block of marble ever sculpted in America. They had to have a special permit to get it here. It had to be on a multi-axle transport.
The marble was nine feet high and thirteen feet long. It definitely would have been a sight to see moving it in and even having it sculpted. The final product of course is on permanent display in the center of our beloved West Texas A&M University campus.
Doug Scott is the sculptor who took on the task of helping this mammoth sculpture come to life. He did a fantastic job working with that 72,000 pounds of marble. I could not even imagine.
According to a Facebook post I found on "Postcards from the Panhandle" page:
I watched the buffalo being delivered. It was amazing. When they were moving it off the semi to the fountain with only two lines I was worried. Obviously it worked out. Doug Scott did a great job for WT. Our live buffalo mascot was there to greet him and welcome him to WT. - Karen
If you haven't taken a moment to actually stop by and check this out you really need to. We have so many great things to see here in the Texas Panhandle and this is one of them.
Things We Would Put In Our Version of Cadillac Ranch
Amarillo Landmarks: Negative Yelp Reviews
Yelp can be a strange and angry place. That's what I found out recently when I decided to sort the reviews by "lowest rating" first.
I was okay with the people upset over bad service and what not. But I came across a few reviews that, for lack of a better word, left me speechless in their scathing negative reviews on some of Amarillo's most iconic places. Prepare your self for plenty of head shaking and "I dunno" shrugs.