Newsies Comes to Amarillo Little Theatre
Getty Images
It's fun to support theatre here in Bomb City and the Amarillo Little Theatre does such an amazing job with the productions they handle. Starting this Monday, Tickets go on sale for Newsies which will run later on in July
Newsies was a part of my childhood and while not a cinematic masterpiece, It actually does a great job as a play. which was an easy transition as the film was already setup as more of a musical. Yep, it was initially a box office bomb, costing the house of mouse $15 Million dollars to make only bringing them back just shy of $3 Million. It seems there were a few films like that in the '90s. I'm looking at you Office Space: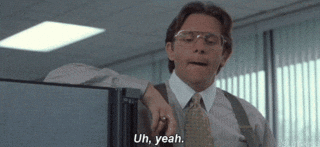 Bill Lumbergh aside, Let me break down the plot for you if you aren't familiar and if you are feel free to fill in the missing gaps. The film is actually based on the 1899 Newsboys strike and follows the story of Jack Kelly (Cowboy) who takes two brothers Les and David Jacobs under his watch. What makes it tough is at the same time Joseph Pulitzer, (yes, the guy who eventually had an award named for him) made it tougher for Jack and the newsboys like him (newsies) to make a buck off selling papers on the streets of New York. There are plenty of folks who are sympathetic to their cause and it's actually a good look at labor relations at the time. Spoiler alert, it all works out. I don't want to give too much away ya know.
If you want to get your tickets, make sure you jump on early, shows at ALT have been known to sell out quickly. Newsies runs July 9th through the 18th. You can always visit their site clicking here
DID YOU KNOW?: These Famous People Are From Amarillo
These Amarillo natives have each gained some fame to their name. Take a look and see if you recognize them. If you don't, then keep on reading to learn a little more about these 806 success stories.
30 Actors Who Were Born in Texas