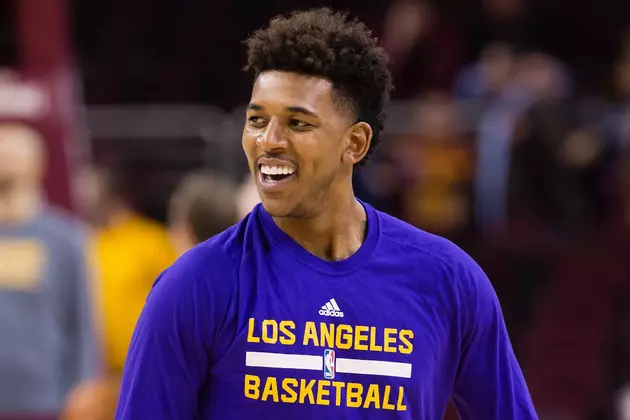 Nick Young Responds to Iggy Azalea's Cheating Allegations on Twitter
Jason Miller, Getty Images
Mere weeks after his breakup from ex-fiancee Iggy Azalea, and just days after the rapper expressed her heartbreak on Twitter with a series of tweets alleging he had cheated on her, Nick Young has taken to the social media site to make a statement of his own.
While the NBA player doesn't seem to be denying Azalea's public claims of infidelity, her messages have provoked him to respond — with an admittance that he's not perfect.
"If you perfect then be perfect," Young tweeted late Friday night (July 1). "I live in a world where ppl f*** up learn from it and move on..."
He also added "that's life," and that people can either hate or love him, but he's still going to move forward.
Only a day prior to Young's tweets, on Thursday, June 30, Azalea confirmed on Twitter that she had caught her ex, to whom she was engaged for a year, cheating on her with other women in their home, and that the discovery was what led to the couple's breakup.
"I broke up with Nick because I found out he had brought other women into our home while I was away and caught them on the security footage," she posted.
20 Celebrities Who Were Involved in Cheating Scandals: