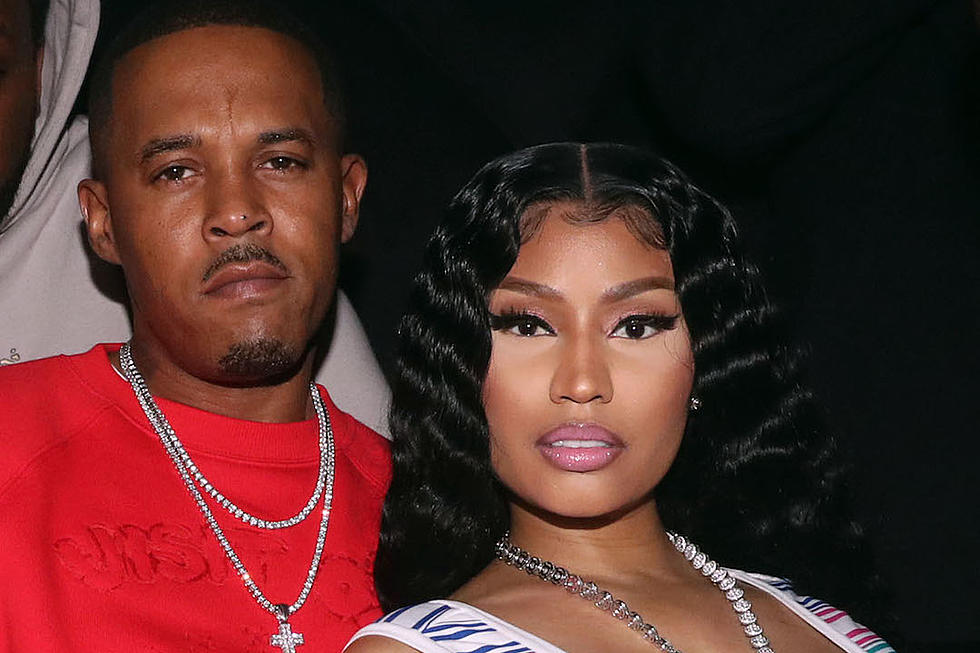 Nicki Minaj Getting Married to Her Boyfriend Kenneth Petty?
Johnny Nunez, Getty Images
"We did receive our marriage license," Nicki told her listeners. Nicki didn't reveal a wedding date but she made it clear that she has found love and happiness with Petty.
Although Nicki only said that she and Petty have gotten a marriage license, some of her fans think that she is officially married. This is not the case.
Nevertheless, Nicki and Petty display their affections for each other in the "Megatron" video. On the song, the rap star defends her relationship with Petty, who is an ex-convict.
"I fuck him like I miss him/He just came out of prison/Bitches be talkin shit, but they ain't got a pot to piss in/My name is Nicki M, I'm in a sticky Benz/That means its candy apple red/I'm Barbie, this is Ken," she raps.
Queen Radio is still streaming as of now.
20 Great Albums From Female Rappers Over the Years