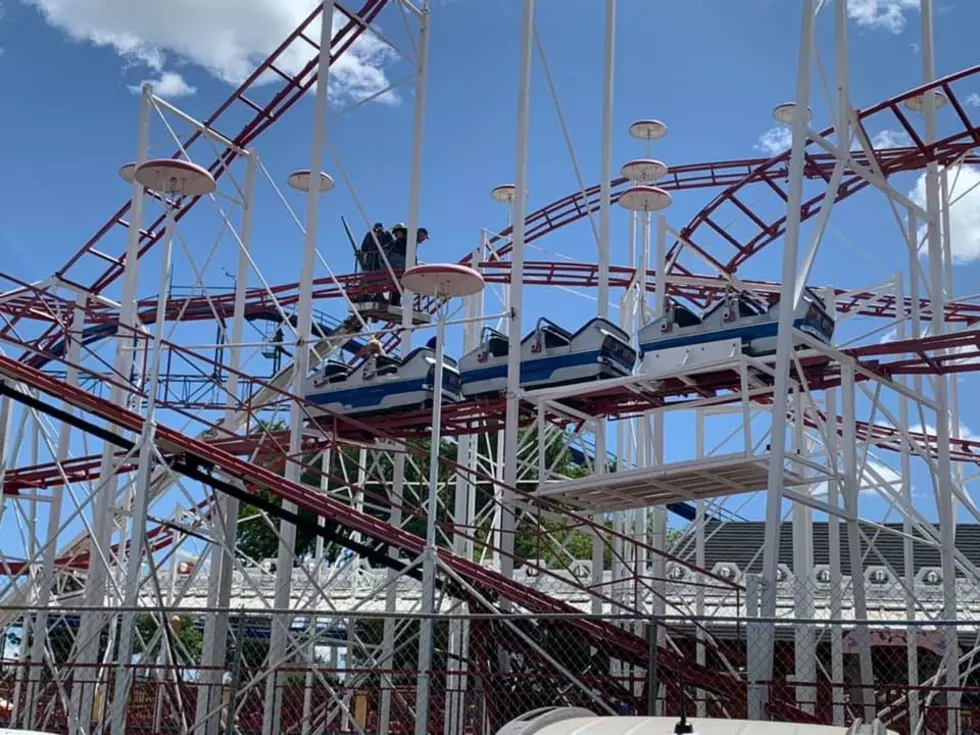 No Kids Injured After Getting Stuck On Amarillo Roller Coaster
Amarillo Fire Department via Facebook
That's one heck of a way to close out the school year.
The roller coaster was the Mousetrap. According to the report, Wonderland Park officials said the ride actually did what it was supposed to do when a problem is detected. They also were quoted as saying the problem was likely due to wind and temperature.
Amarillo Fire Department assisted in helping the 12 kids get down from the stuck roller coaster. They teamed up with Wonderland Park staff to get all of the children to safety.
Hats off to AFD and to Wonderland Park for their efforts this morning.