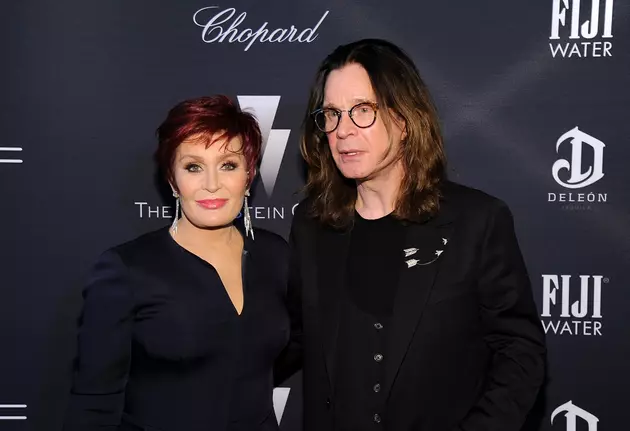 Ozzy and Sharon Osbourne Reportedly Split After 33 Years of Marriage
Angela Weiss, Getty Images
Now we know what a Black Sabbath truly feels like: As confirmed by E! News earlier today (May 8), Ozzy Osbourne and Sharon Osbourne are reportedly splitting up after 33 years of marriage.
A source tells the news site that "the couple mutually agreed that Ozzy would move out of the house temporarily."
The two previously split up in 2013 after Ozzy's relapse into drug use and alcohol put too much stress on his relationship with Sharon, but The Talk co-host took him back after he sought treatment for substance abuse. An insider at E! now claims that their current breakup is not due to the metal rocker's sobriety, as he has reportedly been sober for the past three years.
Instead, some reports claim that the breakup is actually due to cheating. Rumors have surfaced that posit Ozzy has been having an affair with a celebrity hairstylist named Michelle Pugh, though nothing has been confirmed.
As for Ozzy and Sharon, the prince of darkness and his queen have seemingly yet to file for divorce, and neither have made any public statements about the state of their marriage since E! News reported the split.
The two, who met in the early '70s when Ozzy was performing with his band, Black Sabbath, wed in 1982. They had three children together — Aimee, Kelly, and Jack Osbourne — and the family rose to fame in the early 2000s on MTV's hit reality show, The Osbournes.
The Celebrity Breakups of 2016: