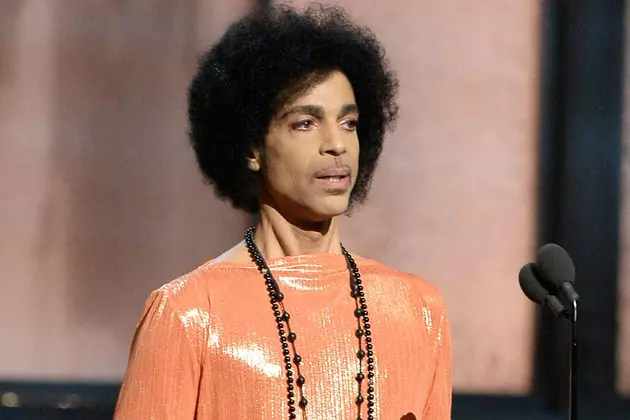 Prince Released From Hospital Following Emergency Landing + ER Visit
Kevork Djansezian, Getty Images
Prince was reportedly rushed to the emergency room to be treated for flu-like symptoms earlier today (April 15), according to a report from TMZ.
The singer's plane made an emergency landing in Illinois shortly after 1AM, where he was then reportedly taken to a local hospital in an ambulance. Although conflicting sources first told TMZ two different stories at the time — one claimed the singer's condition had worsened as he remained in the hospital, while another said Prince had already been discharged and was doing just fine — a new update says Prince spent about three hours in the hospital being treated for the flu and is already back home.
The Star Tribute reports that a source close to the music legend claimed Prince had been suffering from "bad dehydration," but that everything is "all good" now.
The singer, who is currently on his Piano and a Microphone Tour, was forced to postpone two shows -- which were scheduled just hours apart -- last week due to complications from the flu. He performed the rescheduled shows last night in Atlanta, despite still feeling unwell, which seems to have contributed to his hospitalization today.
Prince's Piano and a Microphone Tour has seen the singer perform songs from his extensive catalog, with set lists that have a fair combination of mega-hits, deep cuts and rarities.
See Artists Who Injured Themselves While Performing Onstage