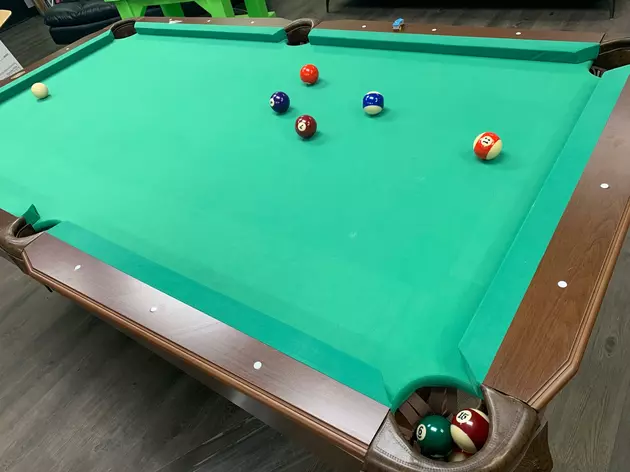 Slims Pool Palace Finally Able To Open Back Up
credit: Melissa Bartlett, TSM
If you can look back at the year 2020 and see the good in it...congrats has to go out to you. Most of the year has been taken over by bad news. You know places closing and going out of business.
It's hard to have a place closed since March and succeed. That is how the bars in Amarillo have felt. Some found a way to include food so they could reopen. Desperate times call for desperate measures.
So when Governor Abbot announced that bars could reopen that was good news. Well until Potter County came back and said nope not us. The numbers were still too high.
I don't get how serving food in a bar automatically can keep the Covid away. I think that is how most people feel. If you sell alcohol apparently you can get sick. If you serve French fries with the drinks you are safe. Doesn't really make sense. Does it?
So good news as I was looking on Facebook over the weekend. From Slim's Pool Palace at 2514 S Georgia:
We're back guys! We're very proud to announce that at 9 am on Monday, October 19th we will be opening our doors!
Thanks to all of those who have kept us in your thoughts and prayers. We can never express how grateful we are! We CANNOT WAIT to see each and every one of you guys. See y'all Monday!!!
So as of today you can go play pool again and have a drink. Maybe 2020 is starting to make a little bit of sense again.
10 Old Fisher Price Toys That Are a Blast From The Past