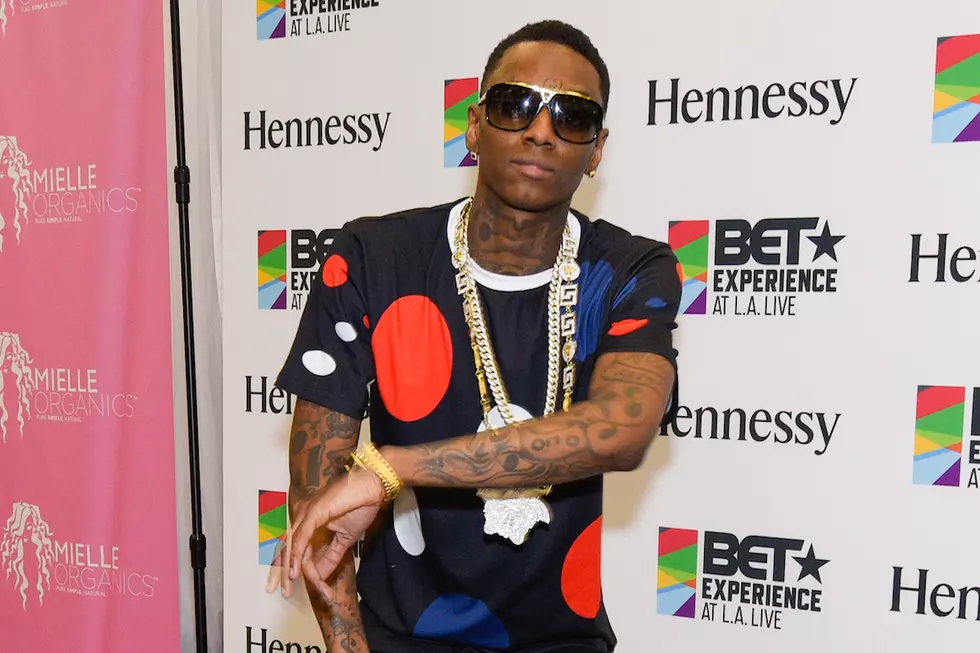 Soulja Boy Denies He's on Drugs
Noel Vasquez, Getty Images
But that's not the case, says Soulja.
"First of all, I want to say, for everybody that's saying, 'Soulja Boy look like he's on drugs. Soulja Boy look bad. Soulja boy look like he's on crack, on powder.' Bitch, don't play with me like that!" he says. "I ain't never did crack in my life, bitch. I'm worth muthafucking $30 million, nigga. I never did cocaine in my life."
"I was just in a bad car accident two days ago, bitch, I almost lost my life," he continued. "I hit my fucking face on the fucking dashboard on the car, bitch, and my shit swollen and my teeth, I need surgery and shit, nigga."
"Don't be making fun of my fucking appearance and my fucking looks, nigga," he added. "I'm worth 30 million, google that shit. Y'all got me fuck up."
We can understand Soulja Boy's frustrations with people judging his appearance. But we hope that he has a safe and successful year nonetheless.
Check out Soulja Boy denying he's on drug in his angry rant below.
Read About 10 Rapper Purchases That Broke The Bank