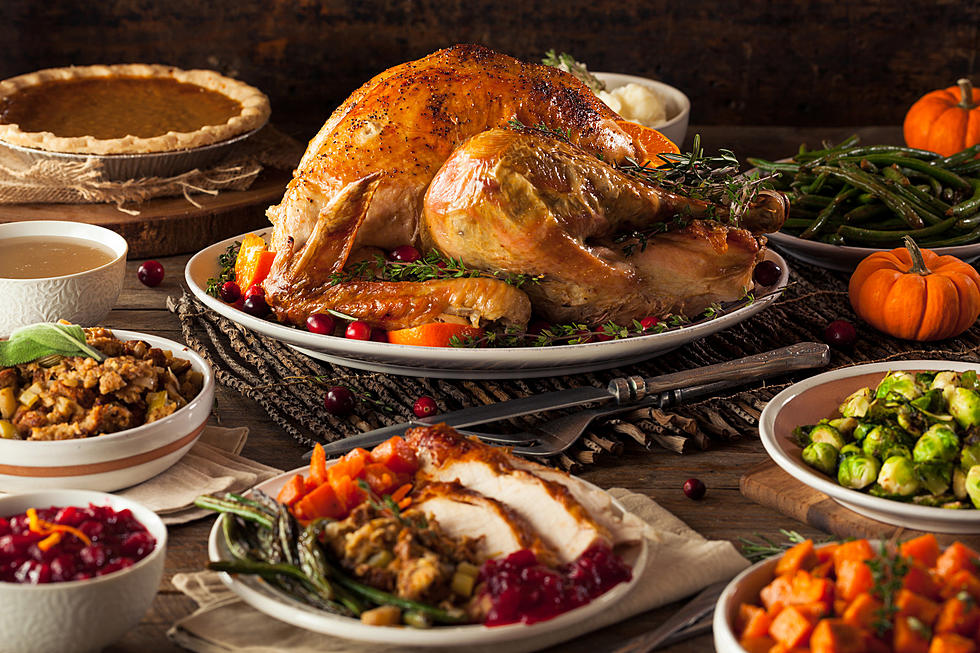 Thanksgiving Dinner? Here's A Traditional Texas Menu.
bhofack2
So here we are, less than a week away from Thanksgiving. People are starting to plan their menus, buy up all the necessary ingredients to cook it all up and have the feast of the year.
Everyone has a different idea of what Thanksgiving dinner should look like. That's the beauty of it. There are family favorites, things you grew up on, and some off-the-wall foods you only eat once a year.
However, each state seems to have a "traditional" type of dinner that is unique to their state, and Texas is no different.
So if you're struggling to come up with that holiday menu, let me help you with what is considered a traditional Texas Thanksgiving meal.
It all starts with the smoker. I mean, this is Texas after all, and what's Thanksgiving without a smoked turkey? It's how I'm going to cook our bird this year, and it'll be the first time I've smoked one. Wish me luck, because my faith in myself on it is definitely low.
Can't just have the turkey though, you have to add a nice honey-baked ham if you're going to do Thanksgiving the right way in Texas.
When it comes to those oh-so-glorious side dishes, we've got a plethora of them. We'll start with all the different vegetables that should be on your table.
Green beans, broccoli, and brussels sprouts must be present on the table for your traditional Texas Thanksgiving meal. I can get down with green beans and broccoli. Brussels sprouts? Yeah, there isn't enough alcohol to get me to put those in my mouth again.
It's not Thanksgiving without the carbs! Those starchy favorites that should be on ANY Thanksgiving table, not just a Texas one are sweet potatoes, mashed potatoes, and lots of rolls to sop up the gravy with. If you aren't putting these on the table, you're doing Thanksgiving all wrong.
And yes, cranberry sauce goes on the table as well. I don't need to tell you that though.
Of course, you have to wash it all down with something, and the only acceptable drink on the table is a vat of sweet tea. Make sure you've prepared gallons of it, you're going to need it.
So now that you have no room left in your stomach, it's time for dessert! Yes, you always make room for it. So what should you be indulging in before your highly anticipated post-Thanksgiving dinner nap?
Pumpkin pie, apple pie, and pecan pie are the musts for your Texas Thanksgiving. My preference in that spread is going to be pecan without a doubt, but I can get down with some apple pie (with maybe a scoop of vanilla ice cream) and if I must, I can throw down the pumpkin pie...just make sure there's a ton of whipped cream on it.
So there you have it, your traditional Texas Thanksgiving dinner is now planned. Time to hit the grocery store.
Thanksgiving Must Haves
You get to the store with your shopping list. You get home to cook and you forget one of these items. Don't let this happen to you this Thanksgiving.
LOOK: Here Are the 25 Best Thanksgiving movies of all time