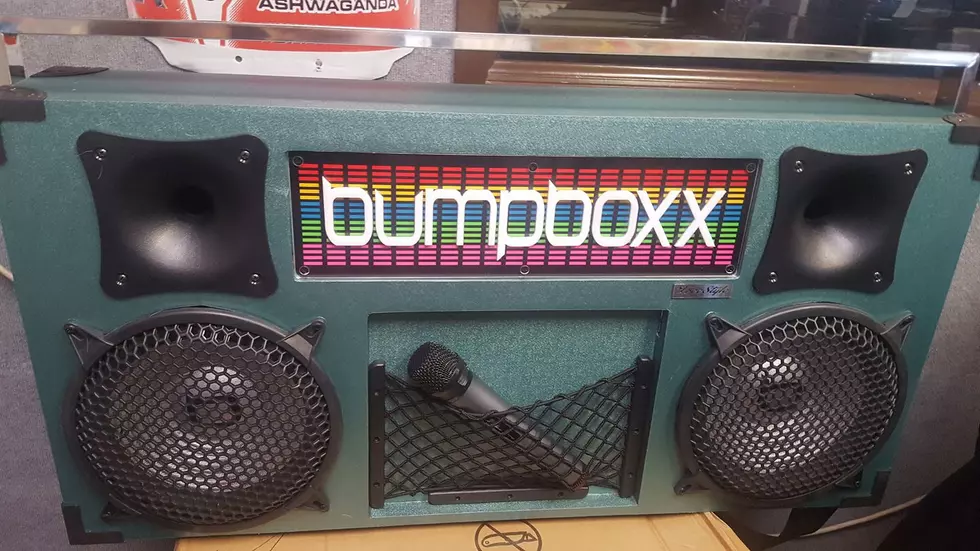 The Hacker Morning Show Is Giving Away A Bumpboxx
Hacker Morning Show
The Hacker Morning Show received a mystery package over the weekend.  After opening it up, it was this awesome Bumpboxx!  And now, we are giving you a chance to win it!
Let me start by telling you a little bit about this Bumpboxx.  It is an old school boom box styled radio with all the technology of today.  It comes with:
- Two 10" Woofers 4ohm
- Two 4" Horns
- 150 Watts
- Bluetooth EDR Enabled
- One Wireless Microphone
- Dual USB Charging ports
- SD & FLASH Drive Players
- Record to USB/SD card
- Fm radio
- Aux input / Output
- Guitar Input
- Microphone Input
- Remote Control
- Audio in/out for linking Multiple BumpBoxx units
- Rechargeable Battery with up to 12 hours of play time
- Carry strap
- Mobile phone / tablet mesh pocket holder
- S ize 38"x8.5"x22"
- Weight 28lbs (doesn't feel as heavy when using supplied carry strap in conjunction with handle)
Oh yeah!  This will definitely get any party going.  When I first saw this thing, it was love at first sight!  Now we are giving you a chance to win this.  Tommy the Hacker has mashed up 5 songs.  The first person to call the morning show, Monday-Friday between 6-10am, 806-320-0969 with all 5 songs, title and artist in order wins!
Yes, that simple.  So listen closely and you could walk away with this awesome Bumpboxx!  Oh and did we mention we will be giving clues on our Facebook page!