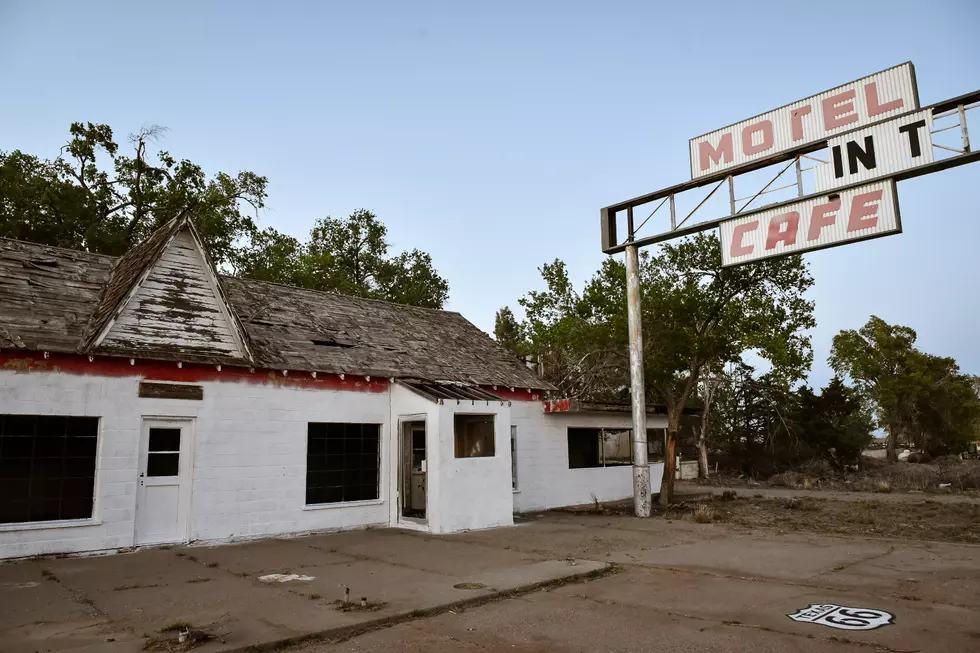 The Life And Times of Glenrio, TX
Michael J. Rivera
We all hear the call to the open road. There's nothing like getting out and just seeing where the car roams around. Having Route 66 go through Amarillo makes it tempting to just get out there and today the road led me to Glenrio, Texas. A town named for a river and valley that it just doesn't have.
Here's the story of Glenrio, It's basically a ghost town. not much left of what was the first and last gas station in the state of Texas. It's also halfway between Amarillo and Tucumcari on what's left of Route 66. It was a full service town that even sustained a newspaper and post office early in it's history and had an agricultural community around it. For you classic movie buffs there were a few scenes from "The Grapes of Wrath" that were filmed here in 1940.
There's an eerie calm about this town. When you stand and observe and take it all in you can almost see the cars coming and going from this old Texaco and even folks walking up to the vending machine that sits outside, slowly giving itself away to time. The road is just as quiet too:
In fact the eerie quiet and stillness of the road gives view to the very thing that killed this town in 1975. Interstate 40. Glenrio is a classic example of a town that was bypassed only to just become another spot on the map or an exit that basically goes to nowhere. The highway was the final death blow as the Rock Island line had closed it's depot in 1955
So what makes this town so cool?
Glenrio sits on the Texas/New Mexico line and what makes it so cool is how the folks survived out here. Life on the state line has it's advantages. Businesses would setup on the side that was more convenient for them as far as regulation. Liquor stores found refuge in Quay County, New Mexico to quench the thirst of folks in Deaf Smith County Texas, While Gas Stations would take advantage of Texas' lower gasoline taxes.
The Motel and Cafe also are fading away into time but someone had the sense to spray a nice Route 66 marker as a reassurance that you're on the right road. Looking into the building, (I won't go in as it's still private property) you can see whats left of the counter at the cafe and the linoleum peeling. The courtyard behind looks like it was once a haven for the weary traveler needing a break from the road
There's plenty to explore, Like this structure here, It was someone's dream. Today a reminder of what once was
Now the Glenrio cafe is still somewhat intact
It still has all it's glass and it's very clearly marked with recent signs reminding folks that there might be a person or two left in this town (there's actually a house behind it that's occupied out of frame)
There's nothing like a ghost town. It really gets to you because we all expect the place we live to stand the test of time. If you find yourself wondering west on Interstate 40, take exit 0. but be respectful of the folks who might still be there.
50 Famous Brands That No Longer Exist
See the Must-Drive Roads in Every State