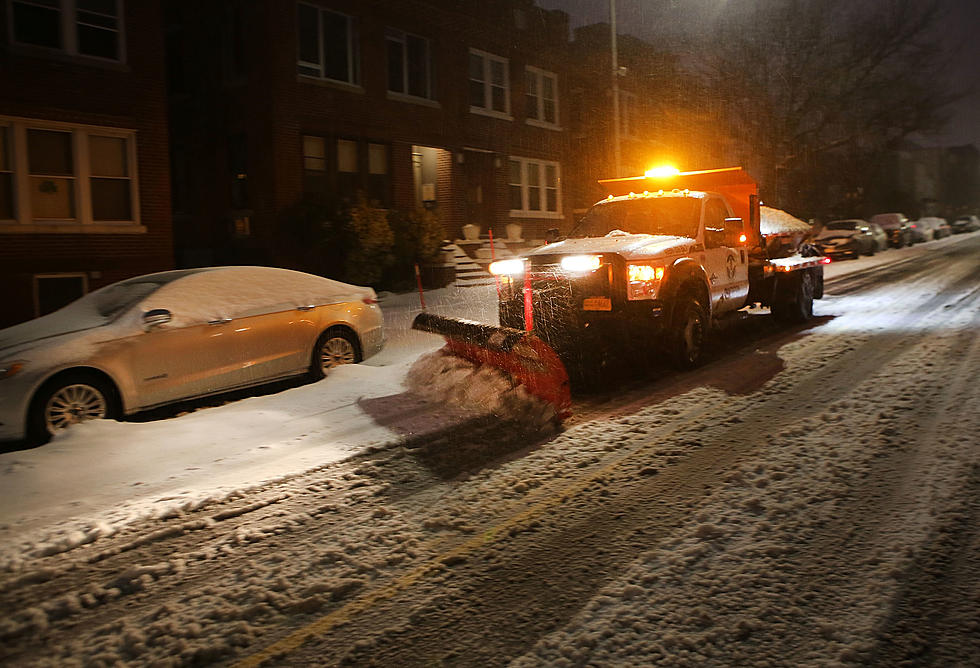 Tips For Safe Winter Weather Travel In The Panhandle
Credit: Getty Images
With snow on the way, it's important that we all prepare for rough travel conditions across the Texas panhandle. The folks at TxDOT remind us to make sure your vehicle is in good shape for winter travel and make sure you are prepared in case you are stuck for a period of time.
You can prepare your vehicle with a simple winter survival kit made up of many household items:
Flares
Blankets
Warm clothes
Shovel and scraper
Flashlight and batteries
Candles
Sterno flame
Lighter or matches
First-aid kit
Booster cable
Chain/tow strap
Non-perishable food
Water
Once you hit the road, keep these tips in mind to help you stay safe on the road:
Drivers should practice patience and share the road with others. Build in extra time to reach your destination to account for travel delays.

Be sure to reduce your speed, increase your distance between other vehicles to at least three times the normal following distance, and drive with caution.

Remember to keep a safe distance away from snowplows and other TxDOT vehicles as they work to treat and clear roadways.

Stay off cruise control. Cruise control can quickly turn into "lose control" if you hit black ice or other areas that affect your vehicle's traction.

If you start to slide, ease off the gas pedal or brakes. Steer into the direction of the skid until you feel you have regained traction, then straighten your vehicle.

Move over a lane to create a safe margin of space when passing a vehicle on the side of the road with flashing lights, including tow trucks, disabled vehicles, law enforcement vehicles, emergency vehicles and TxDOT vehicles.

And if you don't have to travel, stay home.
TxDOT is already preparing to treat and clear roads. As snow falls, keep in mind that TxDOT will work on major routes and high impact travel areas:
Roadways that effect the movement of interstate commerce
Roadways of high priority locally or regionally
Known trouble spots such as bridge decks, sharp curves, steep grades,
intersections and access points
Routes near hospitals, emergency facilities and schools
"This helps first responders, as well as utility companies, to reach those in need,"
says Blair Johnson, director of operations for TxDOT's Amarillo District. "We also
communicate with city and county officials during weather events to ensure state
roadways in their areas are being managed."