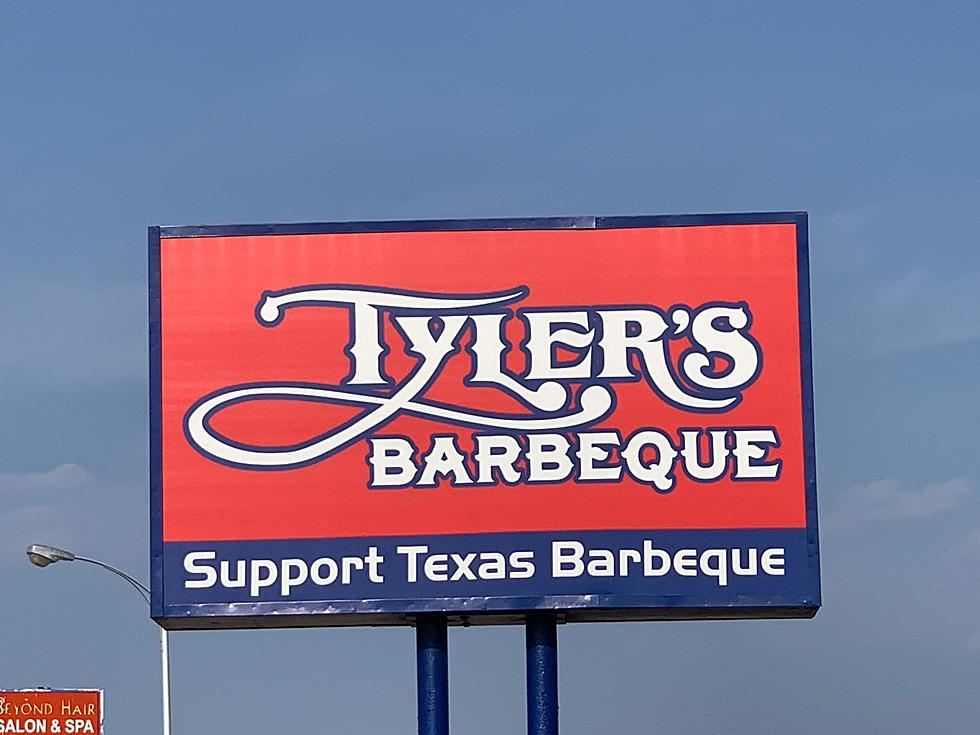 Tyler's BBQ in Amarillo Got Hit by the Employment Shortage
credit: Melissa Bartlett, TSM
I spend a lot of time walking around Amarillo. I know maybe that sounds crazy. I am helping a friend train for a sixty mile walk to benefit Susan G. Komen. So we train for several months.
Our walk ends up bringing us to walking down Olsen/Paramount back to our starting point of Market Street United. So this walk always makes me excited to smelling the great smells from Tyler Barbecue.
On our walk Tuesday I could still smell the great barbecue coming from the building. The crazy thing is it was six o'clock peak dinner time and there was not a car in the parking lot. We first thought that maybe they just had sold out early. Even though the idea of 6pm seemed a bit too early.
We noticed a note taped to the door. So our curiosity got to us. We had to find out what was going on. The sign read:
We will be closing at 3:00pm this week due to staffing availability. We apologize for any inconvenience and appreciate your continued support.
I took to their Facebook page and saw the exact same message. So you can still get Tyler's. We are not in total panic yet. You just have to have lunch or a VERY early dinner. Plan ahead and order and pick up before 3pm.
We look forward to a day when we don't have to worry about missing out on our favorites because of a shortage of employees.
LOOK: 15 Discontinued McDonald's Menu Items
READ ON: See the States Where People Live the Longest
Read on to learn the average life expectancy in each state.