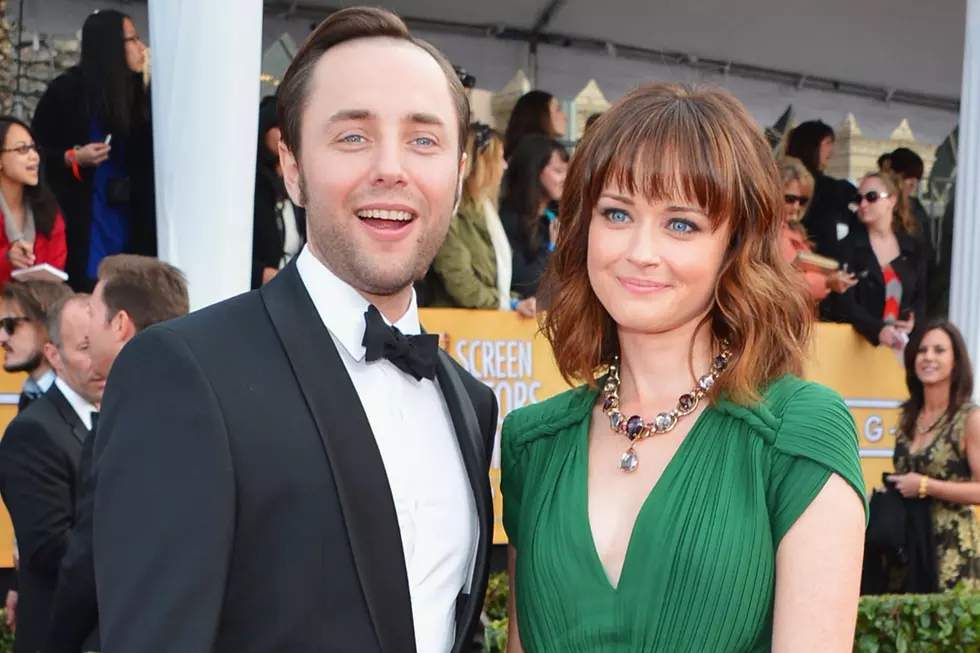 Alexis Bledel + Vincent Kartheiser Welcomed Home Baby Boy Months Ago
Alberto E. Rodriguez, Getty Images
If ever you're in dire need of a celebrity couple to tell a secret to, look no further than Alexis Bledel and Vincent Kartheiser. The pair reportedly welcomed home their first child last fall — news that's only been revealed now, after one of Bledel's Gilmore Girls co-stars spilled the beans.
During a recent interview with Glamour magazine, Scott Patterson (aka Luke of Luke's diner, on the show) elaborated on how it felt to be reunited with Bledel for the upcoming Gilmore Girls reboot, and that's when he let slip that she had a son.
"It was great to see her. She's really blossomed as a woman and now she's a proud new mother and married and happy," he said. "I remember her as an 18-year-old kid, fresh out of college coming into Hollywood and being a little overwhelmed. She's just the most likable, intelligent person and adorable human being. She hasn't changed at all. She looks the same."
"We're comparing notes because my son is about a year and a half older than her young son," he continued. "I'm showing her photos and videos and what to expect. We're just really enjoying each other's company."
Bledel's rep confirmed the news to PEOPLE, though no further details about the couple's son have been released to the general public. But anyone aware of Bledel and Kartheiser's history shouldn't be too surprised by the secrecy: The low-key couple kept their relationship mostly out of the press before marrying in a secret ceremony back in June 2014.
Surprise Mad Men Guest Stars