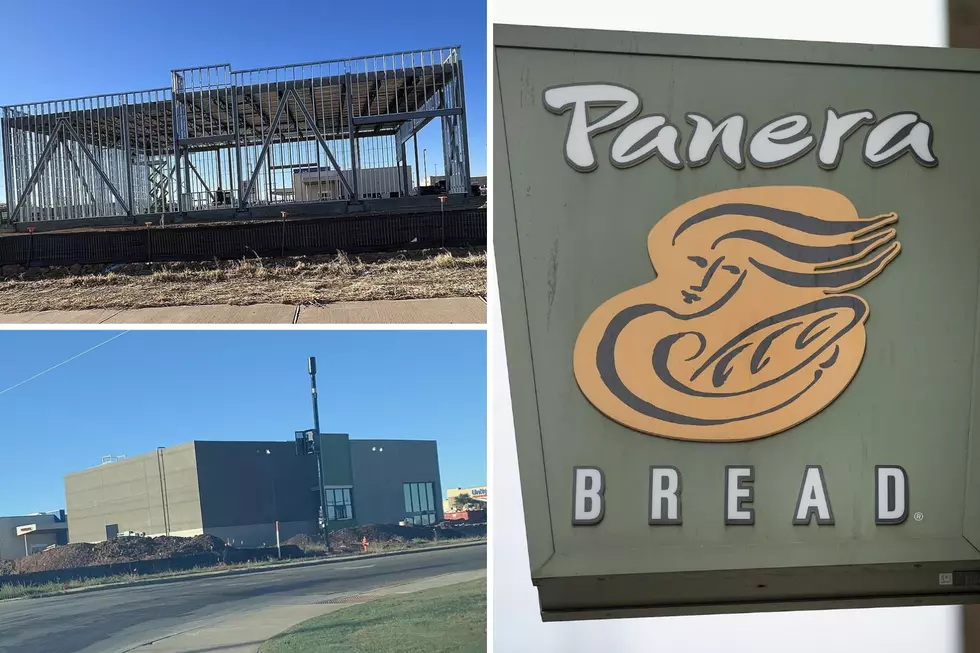 Amarillo's Panera Bread Is Finally Open, The Chaos Is Real
Melissa Bartlett/Lori Crofford/Getty Images
Panera Bread. Oh, Panera Bread. Wherefore art thou, Panera Bread?
Thy bread bowls took too damn long to get here.
But seriously. I knew it had been quite some time ago when the announcement was made that we were finally getting a Panera Bread of our own here in Amarillo. But my eyebrows still jumped when I dug up the date of December 2020. Nearly two years ago.
That's.....quite a while ago.
At first they told us to expect the opening day to be March 2021. Then it was May 2022. Hmmm....But I digress, they promised us a Panera Bread and they've finally given us a Panera Bread.
And that's all that matters, right?
After two years of endless "is it open yet?" Facebook posts, our long-awaited bakery bread mecca of Panera Bread finally arrived.
And my god, it's been pure chaos.
Welcome to Panera Bread, Home of the Panera Bread
Now listen.
I love Panera Bread. I was ready to deal with the opening day crowds. I already knew that if I love their bread bowls this much, then there's plenty of other fans in this town who have been waiting for this day. I had accepted that I would have to suffer in order to walk away with a bread bowl.
I was not ready.
Grand Opening Confusion
First it was the 18th. Then it was pushed to the 23rd. That was fine.
Then I was informed it was cash only. Ooops, oh no--card only. That was fine.
I loaded up the wife and kids. We drove over to Soncy street. And the lines that greeted mine eyes.....were LONG. That was fine.
The dining room was closed because they were short on staff. That was less fine.
I started getting nervous. And as it turns out, I was nervous for good reason.
Wherefore Art Thou My Bread Bowl?
We didn't wait in line for too long, which was nice. And when it was finally our turn, I received the most unpleasant of news: no more bread bowls.
Rats. Okay. That's not fine. But it's our long-awaited Panera Bread and I am a grown adult who can come back later down the line and get a dang bread bowl.
So I order soup and a half sandwich. Easy peasy. Right?
I got no soup and a full sandwich.
The Lesson I've Learned
Honestly? I'll come back and get my Panera Bread meal in a few months. It's only reasonable to give them a little time to work out the kinks (and get some bread bowls back in stock).
But I also strongly recommend that others do the same. Because that first maiden Panera Bread voyage was quite the letdown for yours truly.
Till we meet again, Panera Bread.
New in 2022: All The Restaurants That Have Opened in Amarillo So Far!
We love all the new places for drinks and food! There seems to be so many that we can't keep track of it all so we've made a list and we're adding to it as we go along! Be sure to see what other new places have been featured when you can
Amarillo's Restaurant Closings in 2022
We hated to see these places go!