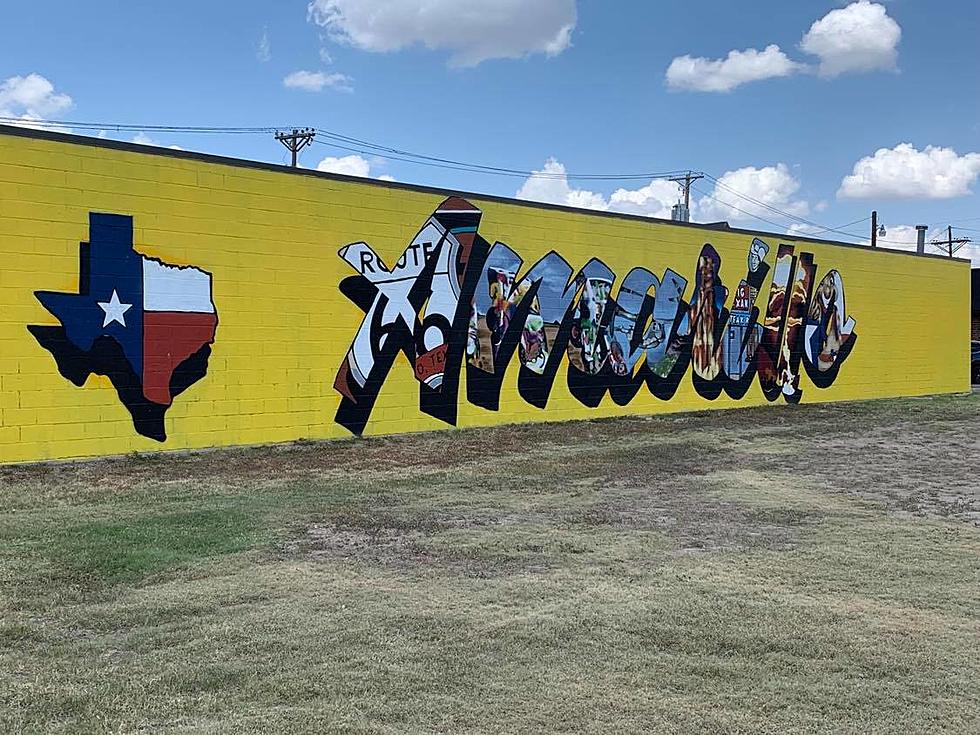 Another Reason Amarillo Is Better Than Lubbock. This Is Crazy.
credit: Melissa Bartlett, TSM
So I'm still relatively new to the Panhandle. I mean, a year hardly qualifies as someone who's able to say who is better than who.
However, I now have come across a reason as to WHY the debate between Amarillo and Lubbock rages on.
I've been to Lubbock exactly one time. I went down there for a baseball tournament my kids were playing in. I'll say that the area of the city we were in was a solid part of the city. It felt like it was still being built up a bit and overall, we liked the vibe of it.
So I didn't understand the whole "Amarillo vs. Lubbock" battle, the constant back and forth about who's better and why.
Now, I can add something to the debate as to why I think Amarillo is better than Lubbock.
Yes, it has to do with youth baseball. However, it's not what you think it is. This was beyond appalling to me.
We were playing our fourth game of the weekend, our second on Sunday. The opponent was a tough team out of Lubbock that is a level higher than my sons team is. It was a TIGHT battle the entire game. Both coaches (myself and our opponents coach) were challenging calls with the umpires the whole game. It's what you do in a close game.
There was a lineup issue that our team came across, so I called timeout to talk to the umpires about it. I won't bore you with the full on semantics of it. I'll just say that a kid got inserted into their lineup that we weren't told was subbing in for another kid.
Ultimately the umpires sided with the other coach, and that was perfectly fine. That's baseball and the way it goes.
I turned to walk away and keep the game rolling. I'm calm and collected about the decision and move along. Behind me however is their coach.
As I turned my back to walk to my dugout, the opposing coach reportedly threw his middle finger up in the air, circled it around several times while yelling to his parents on the sideline, "let's go!".
The parents of the kids on my team saw it, and all jumped up in unison and let the coach have it.
My team on the field, all the kids saw it. The kids are eight and nine years old. Is that how they should see a coach reacting? Is that something they should have to see at all? The action, gesture, etc. were completely unacceptable for a youth baseball game.
Now, is it possible it was a different finger that went in the air? Sure, but my back was turned and all my parents were convinced that's what they saw. My kids even came back to the dugout after the inning was over to ask why that coach put "that finger" in the air.
Regardless, the action was completely unwarranted and unneeded.
They were winning the game 6-3 at that juncture. My kids came back to take a 9-6 lead the following inning. However, we couldn't seal the deal and lost a heartbreaker 10-9.
At the end of the game, their coach looked away from me as we shook hands to say good game. He then saw us outside after the game and walked all the way around to avoid us at all costs. Maybe he knew he was wrong for acting a certain type of way...or maybe he just has no class.
Almost 24 hours later, I'm grappling with the idea of reaching out to the head of their program to let them know how classless their coach was and how unacceptable his behavior was on the field. I don't know what to do.
I will say this in closing. One of the kids on the opposing team showed a TON of class after the game, and I wish I knew who it was so I could reach out to his family.
My kids are gathering to meet for our postgame chat and a kid from our opponent walks by. He sees my son with tears in his eyes, the feeling of defeat after a hard fought battle. He walked over, tapped him on the shoulder and told him, "hey, that was a good game man", and he was right. Thank you to that child for not acting like your coach.
Josh Jung and the Frisco RoughRiders play in Amarillo at HODGETOWN
Check Out Cowboys' Quarterback Dak Prescott's Dazzling Dallas Digs