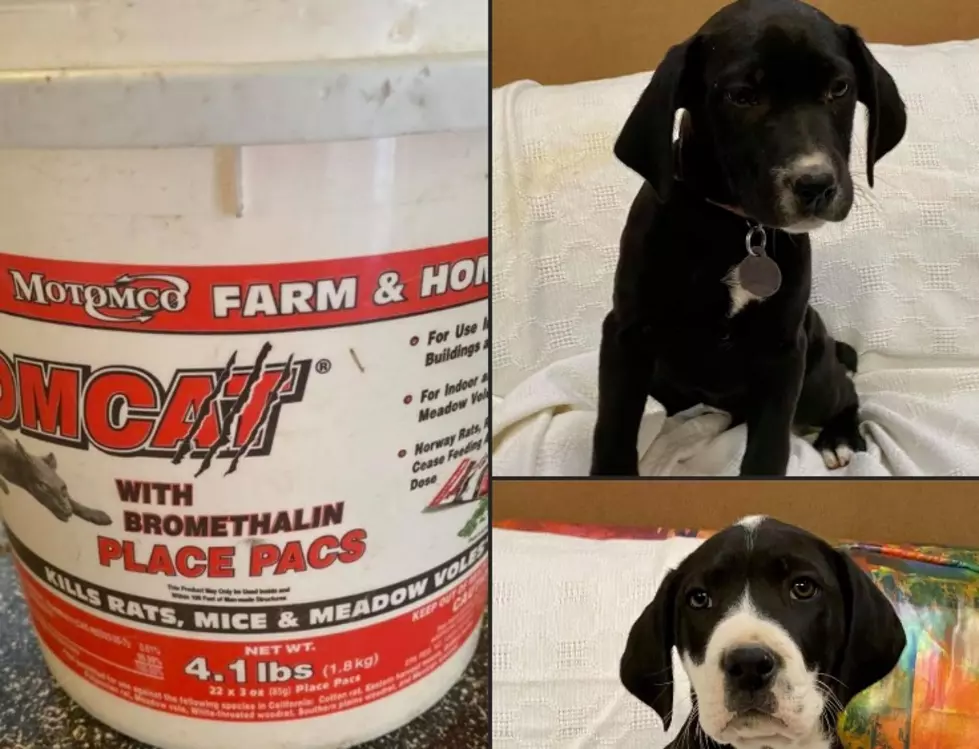 Answers Sought After South Plains SPCA Puppies Poisoned & Killed
South Plains SPCA
This makes me sick to write, but two precious puppies, Bashful and Dopey, were poisoned and died after someone threw a bucket of rat poison into the yard of their foster home.
The South Plains SPCA is seeking help, not only to bring human trash to justice, but also because they are out a tremendous amount of funds attempting to keep the puppies alive:
Last night in the area of 8th and Chicago two of our foster puppies were poisoned and they did not make it. Besides having a huge Emergency Clinic invoice we had to pay, two 9-week old puppies lost their lives due to some hateful spiteful person. Someone threw this container of rat poison into the yard and the puppies ingested it. Please share this post in hopes someone saw something or knows someone that lives in that area that may have cameras that can be checked. Also please keep the remaining four puppies and their foster in your thoughts as they overcome such an awful thing. I will post a picture the bucket and the two puppies who lost their lives. RIP Bashful and Dopey.
Lubbock, if you have any idea who did this, please come forward with that information. If killing puppies isn't monstrous enough, we've seen time and time again that people who are willing to hurt animals are deeply disturbed individuals who might turn on humans next:
A landmark 1997 study by the Massachusetts Society for the Prevention of Cruelty to Animals and Northeastern University found that animal abusers are in fact five times as likely to also harm other humans.

Another study, published in 2013, found that 43% of those who commit school massacres also committed acts of cruelty to animals — generally against cats and dogs.
I'm hoping that someone's security camera picked up something, more and more folks have that extra security measure and it really could help prevent this person from harming more innocent lives.
If you would like to help the South Plains SPCA recoup their medical bills, and therefore be able to help other animals in the future, you can do so by donating to their PayPal account or Venmo @Southplains-SPCA.
KEEP LOOKING: See What 50 of America's Most 'Pupular' Dog Breeds Look Like as Puppies
KEEP LOOKING: See What 50 of America's Most 'Pupular' Dog Breeds Look Like as Puppies
LOOK: See the iconic cars that debuted the year you were born