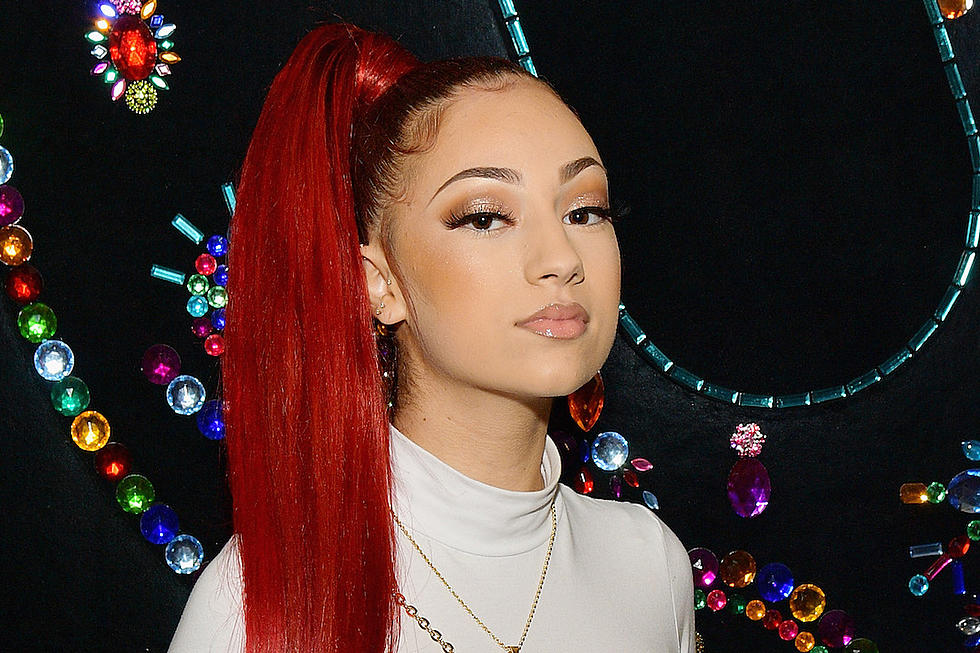 Bhad Bhabie Thinks People Don't Like Her Music Because She's White
Matt Winkelmeyer, Getty Images
On Friday (July 12), the 16-year-old artist posted on her Instagram Story a statement about the perceived lack of support she's been getting.
"Y'all will promote half these female rappers that dead ass suck y'all only fuck with most of them cuz they pretty or you like they "style," Bhad Bhabie wrote. "I promise you these bitches [ain't] on that but when it comes to me, a bitch that can really rap, y'all don't wanna fuck with me cuz how I came up and [because] I'm White."
Bhabie also made it a point that she wasn't aiming her vitriol at any other female MCs. In another post, she wrote, "Girls excluded from that last post: Asian Da Brat, Megan Thee Stallion, Maliibu Miitch, Coi Leray, Tokoyo Jetz and Dej Rose Gold."
It appears that the "Bestie" rapper is not happy with how fans are responding to her music. Nevertheless, Bhabie reportedly signed a songwriting deal with Pulse Music Group for a reported $1 million. So it can't be all bad.
You can read Bhad Bhabie's comments below.
See the 35 Best Projects of 2019 (So Far)