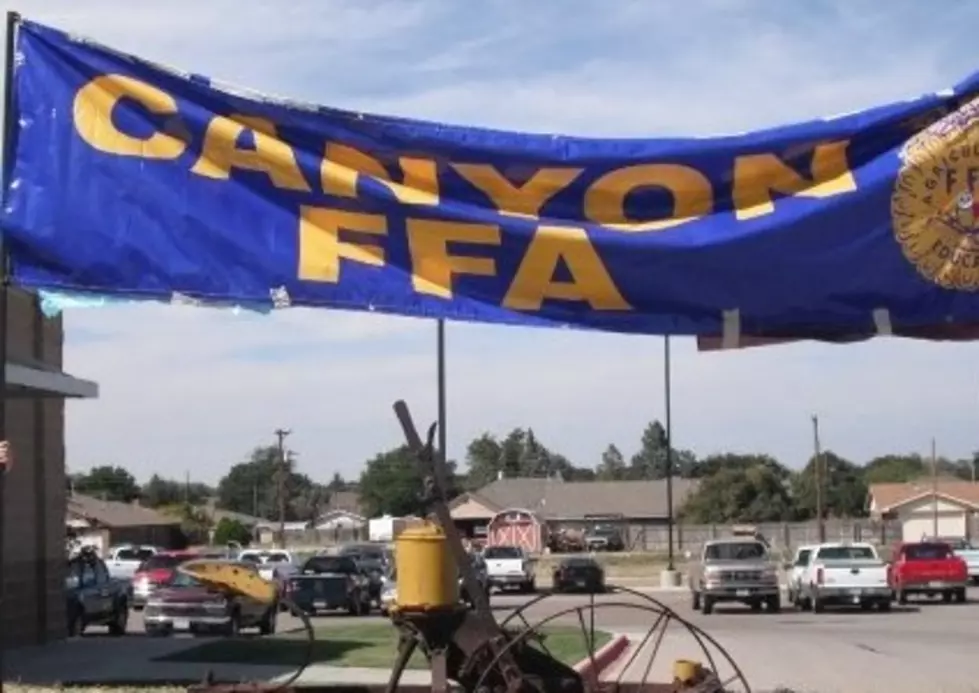 Canyon High School FFA Can't Go To Nationals Without Your Help
TSM Amarillo
Their tireless efforts have only gotten them halfway to making their dream of competing in the national contest come true.
For those of you who are unfamiliar with FFA, here's a brief summary: It's a high school and collegiate club that exists in every state in the U.S. FFA used to stand for "Future Farmers of America," but today it is known as the National FFA Organization. Students in FFA learn about agriculture, leadership, public speaking, and community service by participating in contests. You don't have to live on a farm to be a part of FFA. Students who are interested in journalism, radio, music, sales, law, or event planning could easily find an event perfect for them.
Over the past few years, the people of Canyon have seen the evolution of the Canyon High School FFA. They have won state contests in various categories and were recognized as the number one chapter in Texas in 2014.
While it's a huge honor, it was no surprise that the Canyon FFA had several students make it to the national level in their events this year. Unfortunately, the school district does not provide funding for national contests. That means the burden of raising $13,900 in travel expenses is up to the Canyon FFA.
They have created a GoFundMe page and are asking for donations. They need enough money to get to Indianapolis, Indiana, with 9 students, feed them, provide them with a place to sleep for 5 nights, and pay for contest registration.
If you or anyone you know was in FFA or has a passion for education, the Canyon FFA asks that you consider making a donation. They have raised over $750 so far but they still have a long way to go.