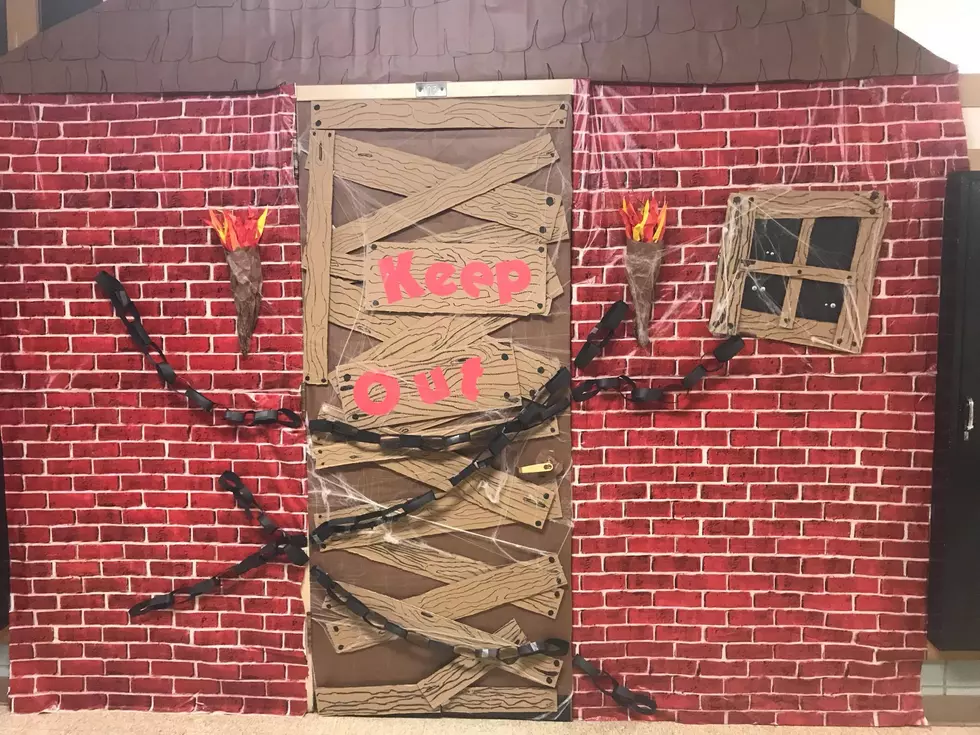 Fannin Middle School Invited KISSFM To Judge Their Spooky Doors
Mr. Garcia's 8th Grade Class - WINNER
Shout out to all the creative students who put all their hard work and effort into creating these doors.
We were greeted by an incredible staff at Fannin Middle School. They reach out to us to come and judge their door decorating contest. Of course, we couldn't say no!
We walked the hallways and had a difficult time picking a winner. We had to create a new category for "Honorable Mentions." After a tough deliberation, we picked the winners.
Thank you, Fannin, for having us, we hope we can come out and do more fun things like this with the students!
1st Place

The cool thing about this door was the unique use of both sides of the door. They also busted out the SFX and used a fog machine for added value.

2nd Place

Music kids and fine arts kids are the most creative kids you'll come across. Not only was their door awesome and interactive, but the brass played a tune for us as well.

3rd Place

MAN! We were blown away by the art on this door. Major kudos to the kids who drew the art on the door. Absolutely incredible.

Honorable Mention

We ended up having to make an honorable mentions category for this one, we almost had to rock paper scissors this for the third place. Very skilled and creative. We really enjoyed this one!

Honorable Mention

Audrea Tarango Counselors

This was a creative 3D door which was the first door we saw. Very fun, quirky, and spooky. This was a good door.

Honorable Mention

We lingered around this door for a while. We were loving the SFX of the 3D and the use of colors. Plus we love hocus pocus. Great job on this door!