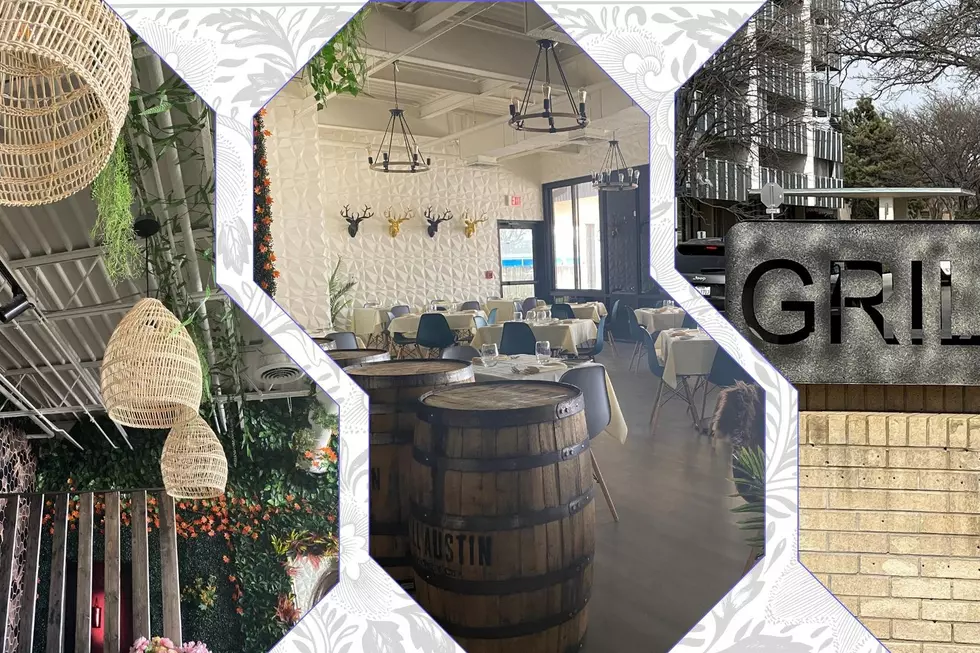 Untangling The Truth About What Happened In The Old BL Bistro
Sarah Clark/TSM
Rumors had swirled around the old bank building at 2203 S. Austin in Amarillo since the fall of 2021.
A new restaurant in the old BL Bistro. Authentic Italian food. Two star Michelin. Someone from New York.
Several local chefs began posting stunning dishes on social media with captions that teased a promise of good things to come from the kitchen. Like a flame on the prairie, word of mouth spread.
Soon, there was a name to go with the growing anticipation: Grill Italia.
A Trajectory of Success
Held on February 9th, the soft opening of Grill Italia was a success. The doors were opened to reveal a stunning revision of the old BL Bistro's interior. Modern collided with classic decor to create a distinctly upscale metropolitan dining atmosphere.
Photographs from the evening held the rosy glow of a new decadent gourmet experience not seen before in the city. As it stood, Grill Italia seemed poised for a trajectory of lucrative success.
Trouble in Grill Italia
But then, came the sounds of malcontent in the form of a local chef, TJ Garrison. In a post comprised of video testimony and screenshots, Garrison documented his flamboyant exit from Grill Italia's kitchen and presented an explosive indictment of frozen bank accounts, non-payment, and other misdoings by the owner--who he refers to as 'Pepi'.
*WARNING* Some of the posts and videos contain profanity.
In a sharply worded testimonial, Garrison indicated that the executive chef had also abruptly left the restaurant with his equipment and returned to Italy.
While reactions to the post were mixed, Garrison's posts had an element of ominous timing. As the rumble of non-payment and disgruntled workers persisted, yet another problematic piece of the puzzle came into play: the purported celebrity chef, Alfio Longo.
The Celebrity Chef Who Was Never There
In a since-deleted post as well as the description for their Facebook page, Grill Italia presented Alfio Longo as a co-owner of the establishment and purported that he would be present in the kitchen.
However, when directly contacted by Townsquare regarding his involvement with Grill Italia, Longo stated that he had no business associations with Grill Italia.

While it is common for chefs to consult with restaurants on menus, the issue with Longo was that he was initially portrayed as an on-site celebrity chef.
Longo's denial of such an arrangement cast a dark cloud of confusion on eager patrons. This gaffe was another sobering sign of turmoil within the restaurant following Grill Italia's highly anticipated opening.
The Question of Pepi
Records obtained from the Texas Secretary of State show that a license for Grill Italia had been obtained in May 2021 and listed the manager of Rexhep Osmani. Further searches showed a court filing in a New York court dated 8/9/2021 by Rexhep Osmani to change his name to Pepi.
Longo's statement that the owner, presumably referring to 'Pepi', had been his customer in New York City ties in with a curious statement Garrison had made during an interview.
He said he moved here from New York, ran some high end restaurant but was shutdown due to the pandemic....

The Grill Italia instagram....these pics of the food are not from the restaurant. I know because I prepped everything.
Venturing over to the Grill Italia Instagram, a stunning selection of professional food photography is visible. By toggling over to 'tagged' photos, one is easily able to match up photos from their feed to the original posts--only they seem to be tagged as a different account name.
The account name tagged in these is @Memorianyc, lining up with PepI's claim of running a restaurant in New York City.
However, it seems that the restaurant did not shutter due to the pandemic, but was reported closed by December 2019.
A further search showed that the restaurant Memoria had no clear association with PepI. The question that then remains is, How did Pepi come to commandeer the Instagram and Facebook pages of Memoria and change it over to the name Grill Italia?......And why?
In fact, there are two separate Facebook pages for Grill Italia. One created in December 2021, the other created in 2017 and showing a name change in December 2021.
From Mother Italy to Amarillo, Texas
Adding another unsettling layer to the murky waters surrounding Grill Italia is the question of what happened with the Italian executive chef who had left along with Garrison.
A young rising star in the culinary world, Giulio Baldi's resume is impressive. And like Garrison, Baldi was quick to respond when asked about the incident of Grill Italia. And his account of events is a jarring dispute of Alfio Longo's statement to press that he had no involvement with Grill Italia.
"I was introduced to that buffoon, Alfio Longo, and he began to offer me work," said Baldi.
According to Baldi, Alfio offered him the chance to be chef at a restaurant to be opened by Pepi Osmani in Amarillo. Alfio had advised him that the opportunity to work with Pepi would benefit his career.
"He offered me a reimbursement of expenses for the time I stayed there and worked until I got the work visa papers."
Baldi had initially declined, but was soon paid a visit by Pepi Osmani himself who persuaded him to reconsider. Pepi insisted that the restaurant was ready to open and all it was missing were chefs to prepare the food--Baldi and Alfio.
Baldi then agreed to be flown in from Italy to observe the restaurant while waiting on his work visa to process. He expressed that if he found it to be a good fit, he would begin work once the visa came through. Another condition of his agreement was that his living expenses would be paid for during this period of time.
Upon his arrival in Amarillo, he began to realize that things were not quite what they seemed.
According to Baldi, "Alfio presented himself as a consultant and executive chef of Grill Italia."
He went on to add that the mutual friend who introduced him to Alfio reached back out with a warning to be wary of what the celebrity chef and Osmani had in mind for Baldi.
Early one morning in the first week of February, the young Italian chef found himself served with eviction papers. And, like Garrison, he was informed that Osmani's bank account had been frozen. This meant Baldi was stranded in a strange place thousands of miles away from home with no means to leave.
Turning to Pepi for explanations and assistance provided no relief. According to Baldi, he felt that Alfio and Pepi expected him to continue working in Grill Italia's kitchen without papers despite the sudden precarious turn of events.
"Alfio and Pepi both wanted to make me work illegally, indeed. It was what they wanted from the beginning." Baldi said.
Unable to come to a resolution with Osmani and without a work visa, Baldi vanished into the night on the first flight back home to Italy. .
The Goose Chase and Loose Ends
Grill Italia is surrounded by a tangle of loose ends and frayed threads of untruth. The more straightforward the question asked of them, the ghostlier Grill Italia becomes.
We reached out to Grill Italia for a comment on the accusations, and the answer was: What accusations?
An attempt at clarifying was countered with a vague "Online people use fake accounts to leave fake reviews, that's everywhere."
We were given his cell number and encouraged to come by the restaurant to talk over a glass of wine.
An appointment was set for Friday at 2pm, and we (meaning the reporter and her digital managing editor) arrived on the dot.
Pepi Osmani was not there.
A tall, thin man with close cropped blonde hair and a heavy accent shrugged his shoulders and said "I don't know where he is."
Two other men stood in the restaurant, also waiting for Pepi Osmani.
We agreed to give Pepi 15 minutes grace. And we took a seat at the bar, politely turning down repeated offers of a drink from the thin man (who Garrison identified as Osmani's business partner, Benni). As we sat at the bar and took in the beautiful decor, it occurred to me that Benni had made no phone calls to Osmani to notify him of his guests, nor to determine where he was.
Soon, Osmani's 15 minutes were up and we departed Grill Italia. Before we went separate ways we sat in one car to arrange the rest of our tasks. We left the parking lot at 2:23 pm. No cars had come in or out.
However, it was at exactly 2:23 pm that Pepi had sent us a message explaining that he had been delayed while making a meat order. He warmly assured us that he was now at the restaurant and we were welcome to return. But given the impossible timeline of when the message was sent and when our cars left the parking lot of Grill Italia--we had to decline.
Since then, all that has remained are the countless questions as to what is the truth about Grill Italia and the man who came from New York to open it.
For a time, It seemed that getting a solid answer would likely remain eternally just out of reach--much like Pepi Osmani himself.
Then the end of summer came.
This is the first of a two-part series. The second part is available HERE. 
Amarillo's Restaurant Closings in 2022
We hated to see these places go!