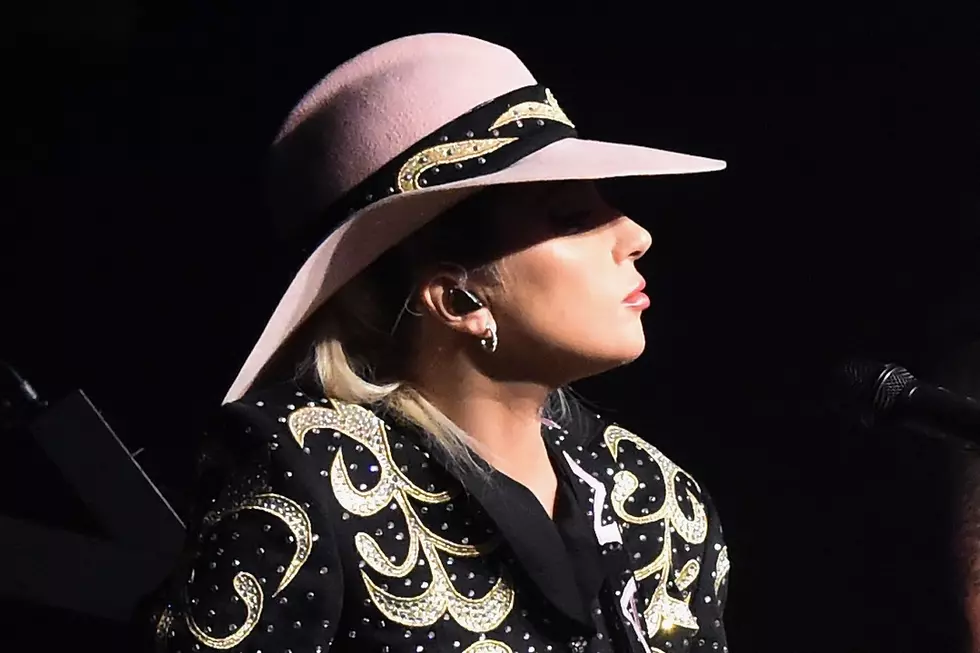 Halloween 2016 Costume Guide: How to Be Lady Gaga Across the Bud Light Dive Bar Tour
Rick Diamond, Getty Images
This Halloween, you don't have to assume the role of an outright demon to prove you're an angel down.
In just a couple short weeks, ghouls, zombie cheerleaders and maybe Matt Lauer-as-Pamela Anderson will take to the streets for several nights of hell-raising revelry. In keeping with tradition, they'll compete for sidewalk space with droves of vampires, a barrage of werewolves and clowns as far as the eye can see. So, instead of blending in, why not take a note from Lady Gaga, invest in a suede cowboy hat and stand out?
In 2016, and in honor of Gaga's forthcoming Joanne, PopCrush is encouraging the Little Monster Community and beyond to embrace the latest side of Gaga — more specifically, the side that exclusively tours dive bars with a Bud Light sponsorship. That's right, while Mother Monster has previously played sold-out arenas and festivals that have left little breathing room, she's scaled down her experimental country-era to really nail down something intimate with fans. And, she's demanded that fans call her Joanne along the way, an affectation you should be sure to adopt if you ultimately decide to commit.
Above, we've strung together some must-have pieces for the perfect bit of #LG5 performance art. So, summon the bullfighter inside, grab a frosty-cold BL and paint the town powder-pink like only your inner-Joanne could.
Check Out a Collection of Spoooooky Celeb Halloween Costumes: