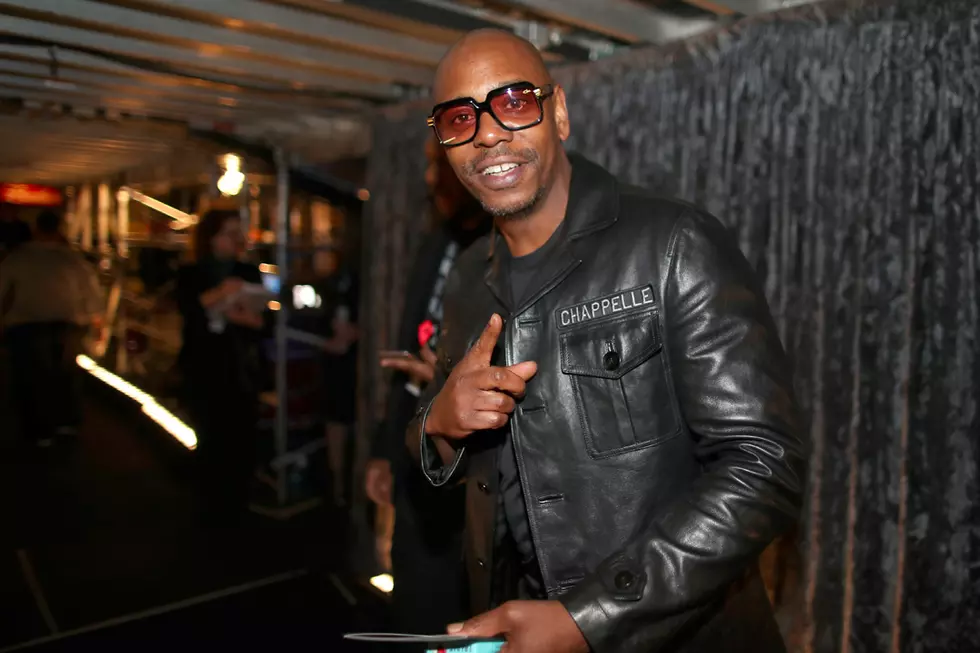 Happy Birthday, Dave Chappelle!
Christopher Polk, Getty Images
Dave, who was born in Washington D.C. in 1973, is the youngest of three kids and the son of two college professors. Dave was raised in nearby Silver Spring, Md., and then split time between Washington and Ohio when his parents divorced. When he graduated from high school, the comedian hit New York City to chase a career in comedy.
At one point during his time in the Big Apple, he performed at the Apollo Theater's lauded amateur night where, unfortunately, he was booed off of the stage. Not one to be discouraged, he kept pushing and ended up on Def Comedy Jam in 1992, his shining moment. His time on this show kicked off a streak of big opportunities, including a guest appearance on 1995 family sitcom Home Improvement, a standout role in the Eddie Murphy's 1996 comedy film, The Nutty Professor, and more. He also co-wrote and starred in the cult classic Half Baked in 1998. Soon came his first solo comedy special, Dave Chappelle: Killin' Them Softly, in 2000.
In 2003, he went live with Chappelle's Show, a sketch comedy show that turned him into a superstar. The socially aware Comedy Central program used humor to tell important stories centering on race and other relevant issues of the day. The show was also known for its hip-hop performances, with appearances from Common, Kanye West, DMX and many more.
In 2005, Chappelle left his hit TV show, citing control and artistic freedom issues as reasons for his departure. Amidst all this, he dropped his film Dave Chappelle's Block Party, where he temporarily reunited The Fugees for a performance while having The Roots, Mos Def and more take the stage as well.
After leaving Chappelle's Show, Dave went to Africa and laid low, needing a break from all the stress of superstardom. Once he felt better, he randomly did stand-up sets for years, until 2013, when he began touring full time again. Later followed a string of dates in New York City's Radio City Music Hall in 2014, then a deal with Netflix, where he dropped four full-length comedy specials in 2017. This year, he won a Best Comedy Album Grammy for the Age of Spin & Deep in the Heart of Texas.
Happy Birthday, Dave Chappelle!
See 60 Hip-Hop Albums Turning 20 in 2018