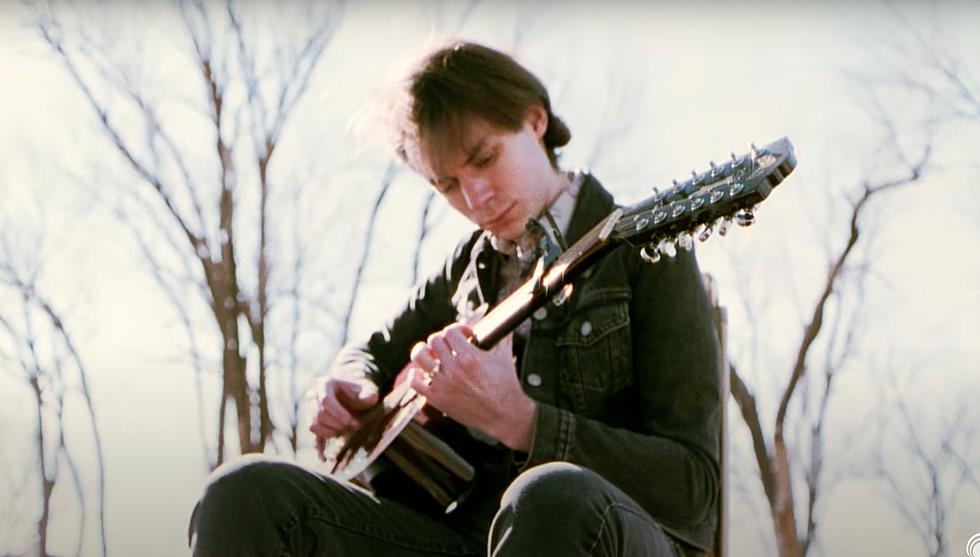 Hayden Pedigo Invaded My Spotify Playlist. I'm Not Even Mad.
YouTube
We're all familiar with Amarillo's Hayden Pedigo. He's the ultra talented, mega creative guy that ran for office with a tape measure and wound up being the subject of a documentary. He recently resurfaced in my life thanks to my Spotify account.
Hayden Has A New Album Out...
In case you hadn't heard. Also, if you've never checked out the sonic styles of Mr. Pedigo; you should.
The name of the album is Letting Go. You can find it pretty much on all of the familiar outlets where you would expect to get your music from.
I knew all of this though, thanks in part to Rolling Stone.
What Shocked Me Regarding Hayden's New Album...
...is when it hit my ears. While I'm standing in the kitchen doing dishes, speakers in the living room on full blast, I hear an instrumental that grabs my attention. I check to see who the artist is, and lo-and-behold it's Hayden.
The playlist I was listening to is the Cosmic Country playlist on Spotify. While my morning show is on a station that plays Dua Lipa, at home I'm a fan of folks like Gram Parsons, Colter Wall, Emmylou Harris, and Townes Van Zandt. I have a soft spot in my heart for artists like Sturgill Simpson, Tyler Childers, and Guy Clark.
I say all that to emphasize exactly why I was so pleasantly surprised to see Amarillo's "Kid Candidate" on my Cosmic Country playlist. That's some real impressive company Hayden has found himself in.
Now, I'm A Fan
I've enjoyed Hayden's hi-jinks, shenanigans, stunts, art...whatever you want to call what Hayden does. I had never looked too far into his music catalog though.
I knew he did instrumentals and ambient music, and those usually aren't my "thing." However, given the context I discovered his new album in, I'm now a fan of that too.
You can check out Hayden's album here.
DID YOU KNOW?: These Famous People Are From Amarillo
These Amarillo natives have each gained some fame to their name. Take a look and see if you recognize them. If you don't, then keep on reading to learn a little more about these 806 success stories.
The Five Beautiful Murals Added to Downtown Amarillo
The HooDoo Mural Festival of 2021 means there are five more gorgeous works of art that can be seen in Downtown Amarillo. These gorgeous splashes of color and creativity are a sight to behold.
Every Time Jeopardy! Asked a Question About Amarillo
Amarillo might not be a bustling urban metropolis, but it most certainly is full of quirky characters, unexpected treasures, and historical gems that fly under the radar. It should really be no surprise that our fair Yellow City has popped up more than a few times on Jeopardy!
What's that? How many times is "more than a few times"? Well, take al look and see for yourself.