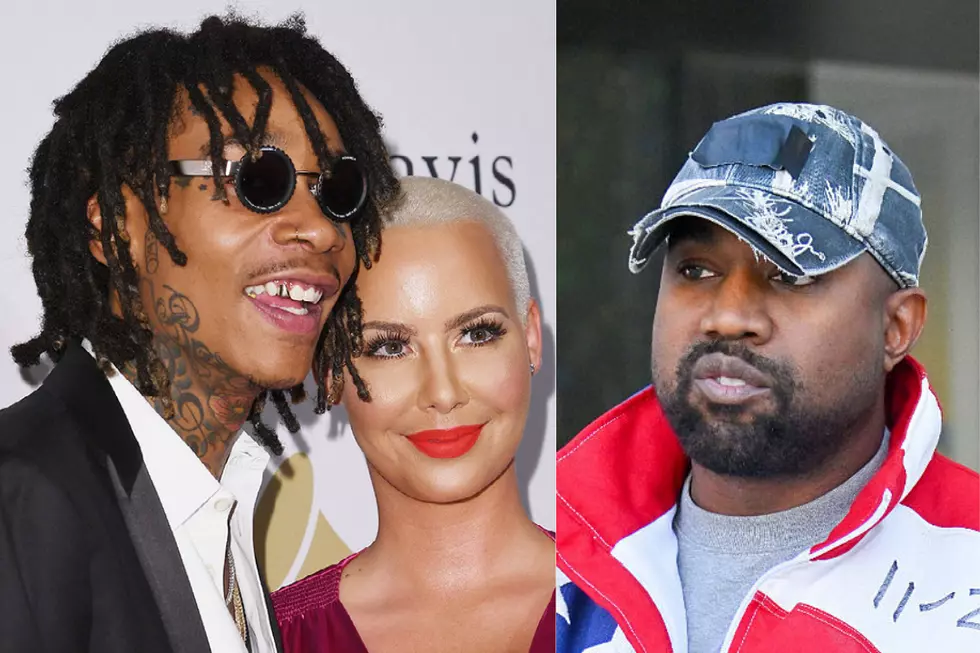 Amber Rose Admits She Loved Wiz Khalifa More Than She Loved Kanye West
Kevork Djansezian/MEGA/Getty Images (2)
Amber Rose has admitted that she loved Wiz Khalifa more than she ever loved Kanye West.
On Monday (Jan. 30), Amber Rose sat down for an interview on Sofia Franklyn's Sofia With an F podcast. During an in-depth episode titled "Muva Sloot," Rose candidly discussed myriad topics such as her famous SlutWalk movement and her widely publicized past relationships with rappers like Wiz Khalifa, Kanye West and 21 Savage.
At one point during the hour-long conversation below, Amber Rose openly disclosed the fact that she previously held much more admiration for her ex-husband, Wiz Khalifa, than she ever held for Kanye West during their storied romance.
"Out of Kanye and Wiz?" replied Amber Rose when asked by Sofia Franklyn which of the two rappers she was more in love with. "Wiz, girl. That's not even a question."
From there, Rose began to explain how even though she only dated Kanye West for two years between 2008 and 2010, she is constantly asked to discuss her romantic past with the Donda rapper-producer.
"I think people like to ask about my relationship with Kanye but it was 13 years ago, guys," she continued. "But I obviously have to bring him up because he's a huge part of my story and how I got here. But yeah, no. I feel like people are obsessed with that because it was like a great time in pop culture but in my personal life, it is not relevant."
As for Wiz Khalifa, who was married to Amber Rose for over a year before getting a divorce in 2014, the "See You Again" rhymer is held in much higher regard. After explaining how physically and emotionally upset she was for years following the end of their marriage, Amber went on to refer to Wiz as her "best friend" and said that the two currently maintain a healthy co-parenting relationship.
In recent weeks, Amber Rose has been adamant in making it clear that at this moment in time, she has no interest in being romantically involved with men, especially rappers. At the tail-end of December, Rose took Murda Mook to task during a heated argument over men who call women "hoes."
See Rappers With an OnlyFans Account