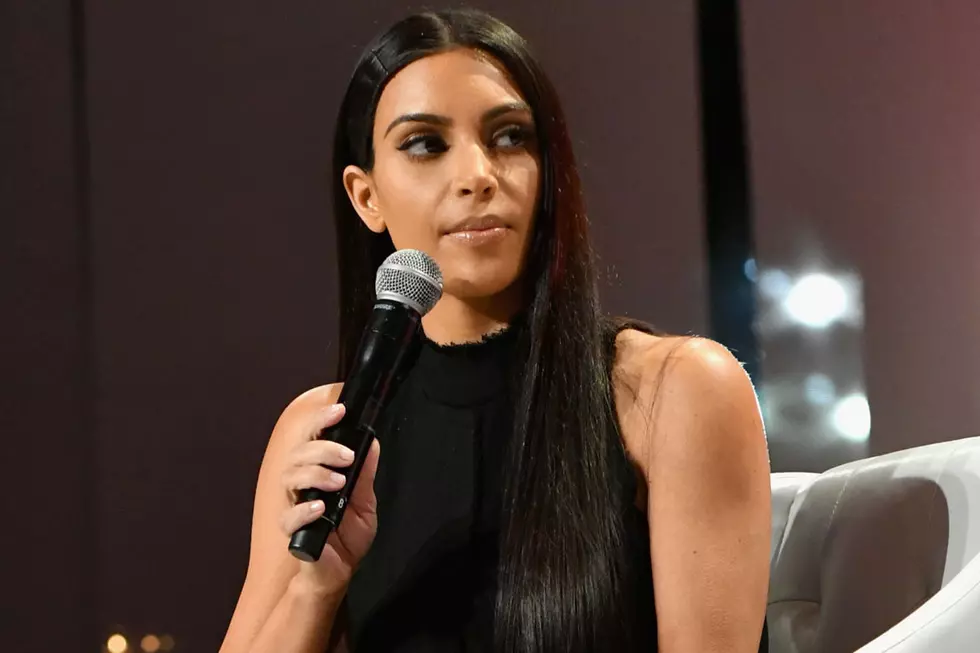 Kim Kardashian Attacked by Repeat Offender Who Assaulted Gigi Hadid
Slaven Vlasic, Getty Images
UPDATE: Kim Kardashian has contacted French authorities with the intention to rightfully pursue legal action against the man who attempted to publicly assault her for what is the second time, E! has confirmed.
Kim was attacked by the same man who manhandled Gigi Hadid last week (September 22), because he is not currently in jail for some reason.
Vitalii Sediuk ran over to Kim as she arrived at L'Avenue restaurant in Paris today (September 28), according to TMZ. Sediuk bent down to kiss the reality star on the butt without her consent, but Kim's security — longtime bodyguard Pascal Duvier -- intervened immediately, knocking the 27-year-old to the ground.
Sediuk -- a self-described "prankster" who claims he was eating at a nearby restaurant when Kim arrived and had no prior knowledge she would be there -- posted about the incident on Instagram, trying to excuse his attempted violation of her body by claiming his actions are a protest against the Kardashians' penchant for plastic surgery. Sure.
"I was protesting Kim for using fake butt implants," he wrote, as though any explanation could legitimize sexual assault. "I encourage her and the rest of Kardashian clan to popularise natural beauty among teenage girls who follow and defend them blindly."
Kim's makeup artist Mario Dedivanovic posted a video of the incident on Instagram, along with the caption, "Look but don't touch...Of course @pascalduvier crushed him."
Sediuk attempted a similar maneuver back in 2014, reports TMZ, when he lunged at and then tried to pull Kim to the ground outside of a Balmain showcase, again during Paris Fashion Week.
Sediuk has a long history of physically harassing celebrities in the name of fame -- Brad Pitt even filed a restraining order against him after he attacked the actor as a Maleficient red carpet premiere -- and was placed on a no-fly list by U.S. Customs and Border Protection back in 2014, according to The Hollywood Reporter.
See footage of Kim's bodyguard wrestling Sediuk to the ground above.
Kim Kardashian's Hottest Instagram Photos