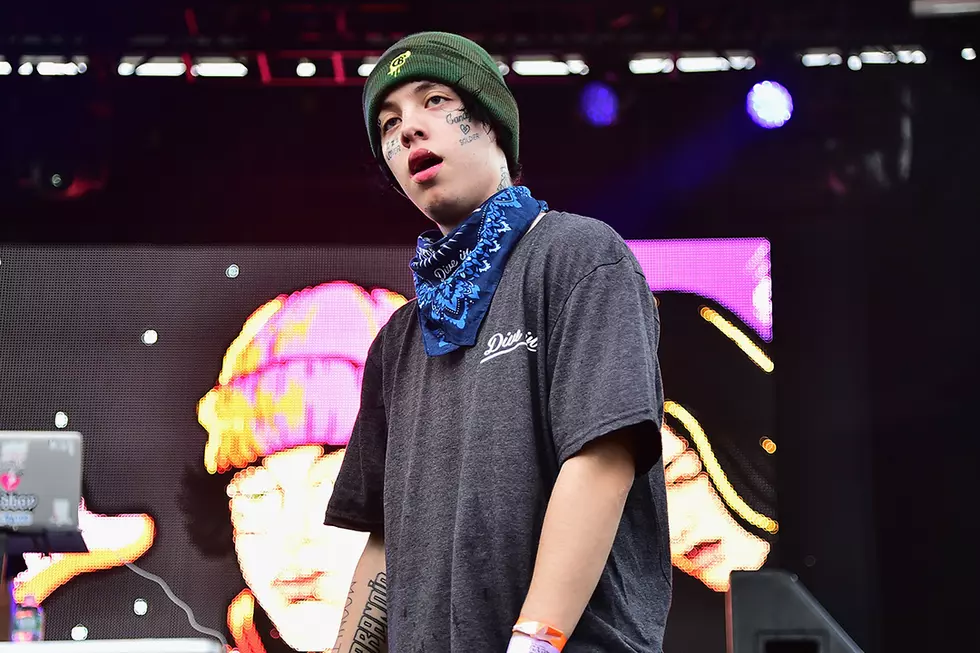 Lil Xan Defends His Controversial Comments About Tupac Shakur
Theo Wargo, Getty Images
In a video posted on Instagram Live, Lil Xan says he did nothing wrong and claims fans overreacted. "I did not do anything. After the Tupac shit, ya literally acted like Tupac was your goddamn granddaddy," the rapper said.
Xan went on to give Pac his props but also took a shot at Revolt TV, claiming they cut a portion of his interview. "What the fuck? When I said that Tupac shit, y'alll acted like you were suckin' on that guy's dick or some shit," the rhymer continued. "He's a legend, I acknowledge that. He's a fuckin' legend. But what I said is what I said. They cut the interview, but I don't give a fuck."
Following the original backlash that Lil Xan received, the rapper said he would no longer be doing interviews. "You know what ima just stop saying how I feel and I'm done doing interviews," he wrote on social media. "No more interviews... I love my fans to death but I can't let these companies keep taking advantage of me and using me to further there shit, it's fucked."
Check out Lil Xan defending his comments about Tupac below.
See 60 Hip-Hop Albums Turning 20 in 2018