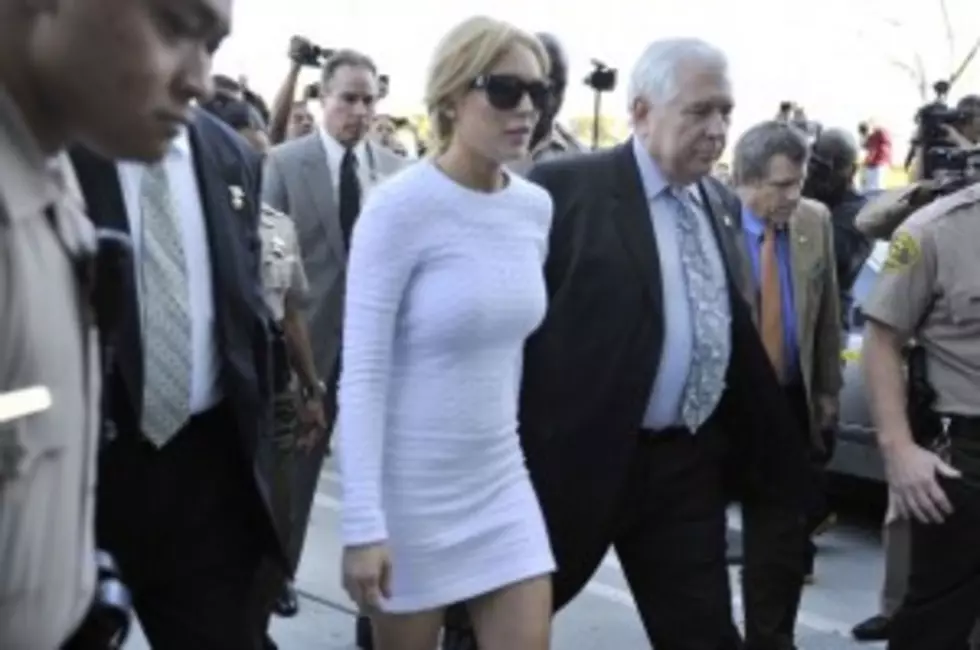 Lindsay Lohan headed to court this week on the theft allegations.  Of course the child star pleaded not guilty, claiming it was on loan.
Lohan was facing felony charges for allegedly stealing a $2500 necklace from Kamofie and Company, a jewelry store in Venice, Ca.  The judge in the case warned Lohan about obeying the law before setting her bail at $40,000.  That's $10,000 for the theft charges and $10,000 for violating her probation.
Now this is not the first time Lindsay has been accused of stealing.  In January 2008, Masha Markova accused her of stealing an $11,000 mink coat.  She was even photographed in it.  Around the same time, model Lauren Hastings accused her of taking thousands of dollars worth of clothes from her closet.  Then in June 2009, $400,000 worth of jewelry went missing from a photo shoot with Elle Magazine.
Lindsay has had a rough couple years, but she has had tons of opportunity to get her act together.  If convicted, she is facing up to three years in prison.  That is not including time for her previous charges.
Oh Lindsay.  What do you think?  Is she guilty?  Share your thoughts below.