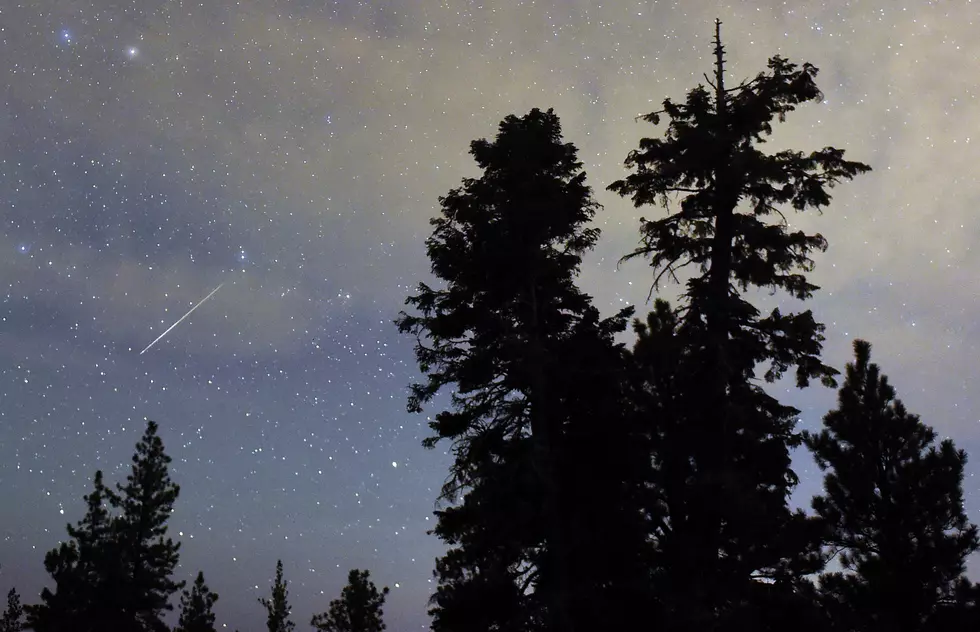 Look Up Tonight, The biggest Meteor Shower in Decades
Getty Images
Tonight, is going to be spectacular. ABC 7 Meteorologist Steve Kersh says that with clear cool temperatures this evening that the Orionids meteor show will be incredible sight.
The most optimal time to view several meteors per minute will be just after 10 pm looking in the western sky. Here is what I found.
From the American Meteor Society:
"Orionid rates should be currently near 5 per hour during the last few hours before dawn. This should increase to 15-20 meteors per hours near maximum activity, which occurs on October 22. This outlook is a bit muted due to a 40% illuminated moon which will be present on the night of maximum activity. Unlike most major annual showers, the Orionids have a flat maximum where strong rates occur over several nights centered on October 22. Therefore, if you are clouded out on the morning of October 22, don't despair as good rates will continue for a few more nights. Good rates can be see equally well before the maximum too, but the moon will be closer to full prior to maximum".
Enjoy tonight's free light show!