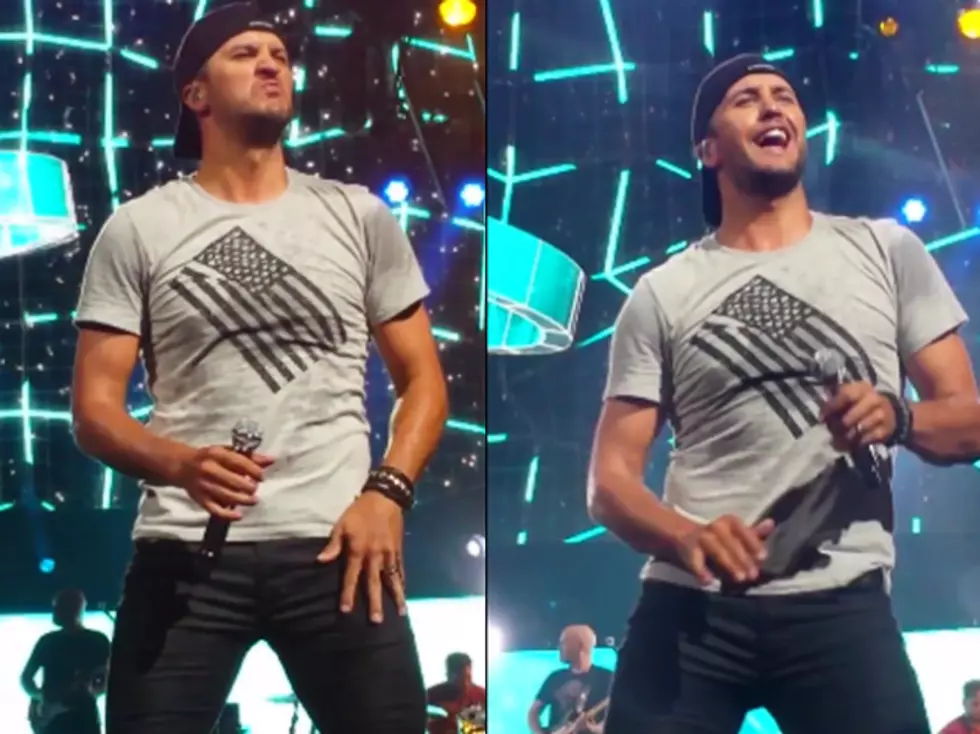 Luke Bryan Falls Off Stage While Twerking To Macklemore [VIDEO]
Debbie Spina via YouTube
Luke Bryan was surfing and twerking across the stage of his Charlotte, N.C. show Tuesday night while singing Macklemore's "Can't Hold Us," when suddenly it was the stage that couldn't hold him.
The country boy and his band were covering Macklemore and Ryan Lewis when Luke got a little too into the performance and took a step forward, not noticing he had run out of stage.
The ladies surrounding the stage didn't seem to mind Luke crashing down into their arms before being helped up by security.
Luke later tweeted his fans that he was "Ok" and just walked away with a few stitches! I'm glad Luke is okay, but also pretty happy that his twerking fail was caught on video.